YOLO Portfolio Manager For AdvisorShares Explains Why Not All Cannabis ETFs Are Created Equal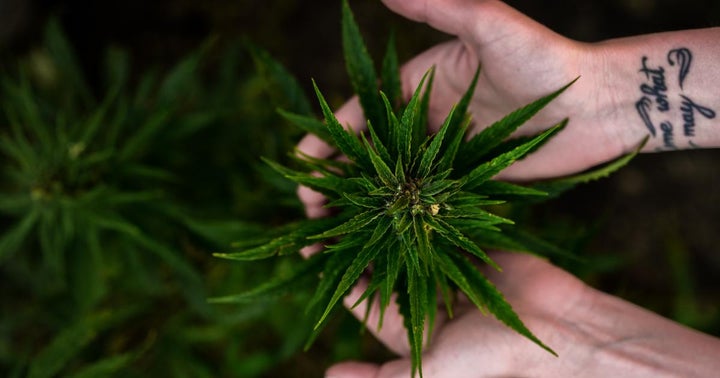 This special presentation from AdvisorShares comes from Benzinga's Virtual Cannabis Capital Conference that took place on June 1. Click here for more coverage of this event with presentations from some of the top CEOs, investors and lenders in the cannabis space.
When looking at which ETFs to invest in, Dan Ahrens, portfolio manager of the first and only cannabis ETF with U.S. MSO exposure, cautions that "not all cannabis ETFs are created equal."
Being bullish on the cannabis industry, the firm launched two cannabis-focused ETFs: a blended approach in the AdvisorShares Vice ETF (NASDAQ:ACT) and a pure-play approach in the AdvisorShares Pure Cannabis ETF (NYSE:YOLO).
AdvisorShares is an investment management firm based in Bethesda, Maryland that offers a variety of actively managed equity and fixed income ETFs.
The ETF
YOLO is the first actively managed ETF to deliver dedicated, fully-invested cannabis exposure and continues to be the only U.S. listed ETF to utilize a federally chartered bank as a custodian for the ETF assets.
The fund is able to invest globally but is currently finding the greatest value in American companies, followed by Canadian companies.
"Our prospectus says that we're going to invest in companies that make at least 50% of their revenue from cannabis, marijuana, CBD, etc. … [and] that have at least 50% of their assets tied to cannabis stocks."
Choosing Its Stocks
AdvisorShares isn't convinced by some of the popular "cannabis" companies that are making their way into cannabis ETFs. In AdvisorShares' view, some ETFs will appear to be focused on cannabis, but their holdings are mostly comprised of ancillary cannabis companies, giving investors a blended approach rather than the dedicated exposure that they might believe they are getting.
"We think there are better places to invest and that's why I want to talk about active management," said Ahrens.
YOLO currently has exposure to the following MSOs: Green Thumb Industries Inc (OTCQX:GTBIF), Curaleaf Holdings Inc (OTCQX:CURLF), Trulieve Cannabis Corp (OTCQX:TCNNF).
"The U.S. market is much, much larger, and has more upside potential than the Canadian market. I'm a big believer in investing in companies like Green Thumb Industries, Curaleaf, and Trulieve. We also have Cresco Labs Inc (OTCQX:CRLBF). You're going to see things like that in our holdings," said Ahrens.
AdvisorShares takes into account multiple factors when choosing its holdings. For its ETF, the firm involves companies that have profitability, are on a clear path to profitability and have strong balance sheets.
"ETFs are not all the same, people just want to jump into an ETF because it's cannabis-related, look at the holdings, that's my strongest takeaway for everybody today."
Daily holdings for the YOLO ETF are available on the AdvisorShares website.
Photo by davide ragusa on Unsplash
© 2021 Benzinga.com. Benzinga does not provide investment advice. All rights reserved.
---