Cannabis Countdown: Top 10 Marijuana And Psychedelic Stock News Stories Of The Week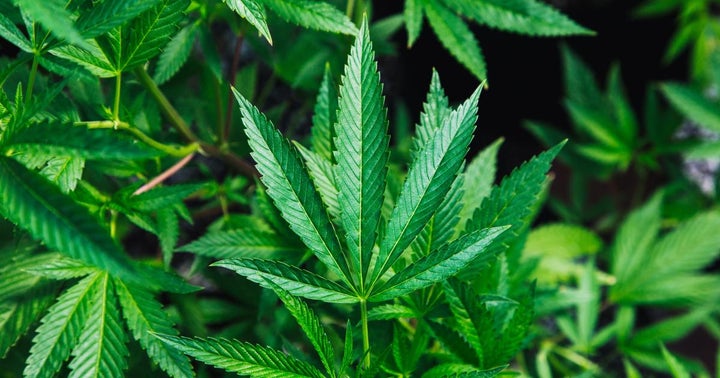 Welcome to the Cannabis Countdown. In This Week's Edition, We Recap and Countdown the Top 10 Marijuana and Psychedelic Stock News Stories for the Week of May 25th – 31st, 2020.
Without further ado, let's get started.
* Yahoo Finance readers, please click here to view full article.
10. Cannabis Boom 2.0: Here's Why 'Some Pot Stocks' Are Soaring Like We Haven't Seen Since 2018
Pot Stocks Are Back in Vogue Following a Lengthy Bear Market, Which Began at the Same Time Canada Legalized Adult-Use Marijuana in October 2018
While the last 1.5 years have tested the nerve of many investors, it also exposed the weak companies and similar to the dot-com bubble, separated the winners from the losers. With many of the losers of the Canadian cannabis bubble now gone or close to it, the field has been narrowed down creating a more attractive environment for the winners to flourish and their share prices to continue rising.
READ FULL CANNABIS BOOM 2.0 ARTICLE
9. 2 Top Ancillary Marijuana Stocks That Will Play an Integral Role in the Cannabis Boom 2.0
With the Cannabis Boom 2.0 in the U.S. Likely Underway, the Rapidly Growing Marijuana Industry Continues to Require an Ever-Increasing Amount of Supplies and Equipment to Fuel Operations
Enter GrowGeneration (NASDAQ:GRWG) and Scotts Miracle-Gro (NYSE:SMG), the 2 biggest ancillary Cannabis Stocks and the companies responsible for providing the vital supplies that help make the industry tick. Since ancillary firms don't physically touch the cannabis plant, they are able to list on major U.S. exchanges like the NYSE and NASDAQ, thus making them great options for investors with lower risk tolerance.
READ FULL ANCILLARY CANNABIS ARTICLE
8. Psychedelics v. Cannabis: In Search of a Better Business Plan
While There Have Been Glimmers of an Upturn Recently in the Cannabis Industry, the Drama of the Business of Selling a Federally Illegal Cash Crop Continues
The cannabis business has followed a sort of "high risk, high reward" Silicon Valley, venture capital model. And it hasn't really worked all that well. Enter Psychedelics, with the advantage of hindsight seeing what canna-businesses did wrong with their own plant-based wellness product that had a recreational side to it which tended to scare off serious investors.
READ FULL PSYCHEDELICS V CANNABIS ARTICLE
7. MindMed Adds MDMA to Develop Next-Gen Psychedelic Therapies
MindMed Expands R&D Collab with University Hospital Basel's Liechti Lab and Plans To Develop Next-Gen Psychedelic Therapies Combining LSD and MDMA
The latest development comes as part of MindMed's (OTC:MMEDF) exclusive license and collaboration agreement with the University Hospital Basel's Liechti Lab. The company will now gain access to a compelling portfolio of clinical trials and studies gathered by the Liechti Lab over a 10 year period on MDMA.
6. Hollister Launches New Tommy Chong's Cannabis 1:1 Full-Spectrum Elixir
The New Elixir Will Complement Hollister's Lineup of Popular Cannabis Products, Which Includes HashBone, California's #1 Hash-Infused Pre-Roll Brand
Hollister Biosciences (OTC:HSTRF) announced the official California launch of its highly-anticipated Tommy Chong's Cannabis 1:1 Full-Spectrum Elixir. The company first reported its deal with Tommy Chong earlier this year, and with the product now ready to hit the market, Hollister has once again delivered for its shareholders.
5. Canopy Growth Shares Plunge on Massive $1.33B Q4 Loss
That's Up From Canopy's $347.5 Million Loss Posted for the Same Quarter Last Year
Canopy Growth (NYSE:CGC) reported a fourth-quarter net loss of CDN $1.3 billion ($946.4 million). The Smiths Falls, Ontario-based company reported net revenue of CDN $399 million for the quarter, up 76% year-over-year and down 13% quarter-over-quarter.
READ FULL CANOPY GROWTH ARTICLE
4. Aphria, Aurora Among Top Performers As Canadian Cannabis Sales Spike
Canada's Recreation Sales Grew by 19% in March to Reach CA$181.1 Million, Ahead of Most U.S. States, According to Cantor Fitzgerald
Analyst Pablo Zuanic said that Canada's March sales data was significantly ahead of Cantor's estimate, partly due to pantry loading, but also on account of continued Cannabis 2.0 rollouts. Zuanic updated his ratings and price targets on Aurora Cannabis (NYSE:ACB), Aphria (NYSE:APHA), Organigram (NASDAQ:OGI), Canopy Growth (NYSE:CGC), Tilray (NASDAQ:TLRY) and HEXO (NYSE:HEXO).
READ FULL CANADA CANNABIS ARTICLE
3. Champignon Brands Announces Voluntary Share Lockup Agreement
The Voluntary Lockup Agreement Will See Escrow Conditions on 17,840,000 Common Shares Extended Until July 15, 2020
Champignon Brands (OTCQB:SHRMF) announced that certain shareholders of the firm have agreed to a voluntary lockup of their holdings in the company, which is related to a prior issuance conducted by the firm.
READ FULL CHAMPIGNON BRANDS ARTICLE
2. CrescoLabs Sees 60% YoY Spike, Expands in Illinois and Pennsylvania
Cresco Credited the Significant Revenue Growth to its Expanded Cultivation Footprint in Illinois and Pennsylvania
Cresco Labs (OTCQX:CRLBF) generated revenue of $66.4 million during the company's first quarter. That's up by 60% from the previous quarter.
1. 3 Psychedelic Stocks to Buy for HUGE Gains in the Shroom Boom
Psychedelic Drugs Are Losing Their Negative Stigma, Paving the Way for Major Gains in Psychedelic Stocks
Today, psychedelics — like LSD, MDMA and "Magic Mushrooms" — are on the cusp of a Shroom Boom, wherein psychedelic-inspired treatments will go from taboo to the mainstream. Against that backdrop, psychedelic stocks will roar higher. With that in mind, some of the best Psychedelic Stocks to buy for potentially huge gains are:
Photo by Rick Proctor on Unsplash
© 2021 Benzinga.com. Benzinga does not provide investment advice. All rights reserved.
---