ESPAÑOL • Noticias del Día: Drake, Cheech Marin, Tommy Chong, El Museo del Cannabis de WeedMaps, y Más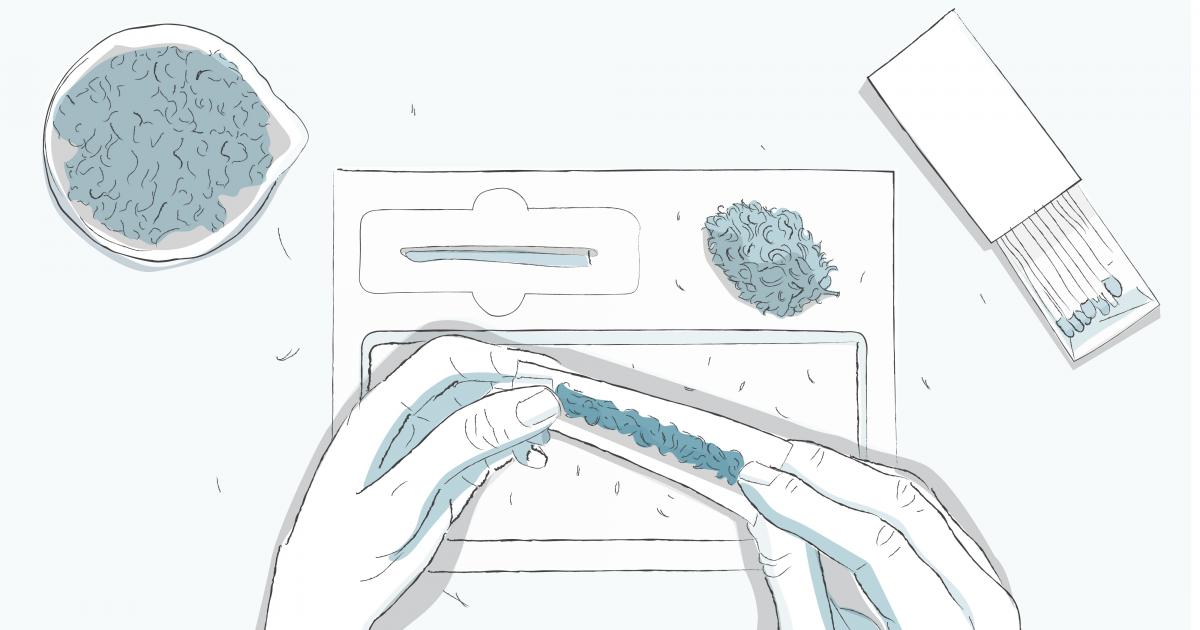 Las últimas noticias sobre cannabis, cáñamo, CBD, psicodélicos, y otras temáticas verdes, ahora en Benzinga en Español, via El Planteo.
Especial 4/20 • Cheech Marin Sí que Sabe de Buen Porro
Richard Anthony "Cheech" Marin no es ningún novato en la amorosa comunidad del cannabis. De hecho, está en tema desde antes que la mayoría, y hoy es considerado uno de lxs más expertxs conocedorxs de marihuana de los Estados Unidos, si no del el mundo. El actor de tercera generación mexicano-estadounidense consolidó su presencia en la pantalla grande allá por los años 70, siendo la mitad del legendario dúo cómico Cheech & Chong. Fue entonces que protagonizó la película para fumonxs Up in Smoke, dirigida por Lou Adler, junto con Tommy Chong (también conocido como "el Papa del porro").
Esta película cannábica de culto y otros hits como Next Movie (1980) y Still Smokin (1983) catapultaron al dúo a convertirse en íconos de la contracultura estadounidense (protagonizando luego más de 60 películas). Sin embargo, el actor chicano llevó a su amor por la marihuana lejos de la pantalla por casi tres décadas, para resurgir en el 2016 con el drama Dark Harvest.
María Juana es Parte de la Familia
El cannabis y Cheech han mantenido su larga amistad por décadas, con él consumiendo la planta abiertamente y siempre promoviéndola por sus beneficios medicinales. Como le contó a Forbes en una entrevista: "como creyente veterano de que la marihuana puede tener grandes beneficios medicinales cuando es usada correctamente, estoy encantado con que tanta gente vaya tener acceso ahora a sus propiedades sanadoras". Finalmente, sus extensos conocimientos y experimentación con diversas cepas de marihuana resultaron ser su arma secreta a la hora de lanzar su propia linea de productos.
Especial 4/20 • Tommy Chong, a los 80, Es el Rey Legendario del Cannabis
Si le preguntas a cualquier fumonx quién es el rey de la cultura cannábica, probablemente te responda Snoop Dogg, B Real o Cheech & Chong. Pero si ordenamos estas personalidades por edad, Tommy Chong se lleva la la copa. A los 80 años, el actor canadiense (que fue lanzado a la fama cuando formó parte del dúo cómico ganador de Grammys Cheech & Chong), está más activo que nunca. Proclamándose a favor del cannabis tanto fuera como dentro de la pantalla y manejando Chong's Choice, su negocio de marihuana, como una máquina bien aceitada, también se las arregló para vencer un cáncer y ganar un Willie Nelson Lifetime Achievement Award.
¿Cómo lo hace?
Bueno, la marihuana puede tener algo que ver.
Una Pitada Fue Todo lo que Requirió
Tommy Chong no nació siendo un fumón, pero desde que probó el porro en el último año de la secundaria el actor y director cómico supo que la educación formal no era lo suyo. Le atraían más el entretenimiento y la marihuana. Luego de una corta carrera musical, llegando a tocar junto a los Jackson 5 con su banda Bobby Taylor & The Vancouvers, el calgariense llegó a la industria del cine, que lo propulsaría a la fama.
Luego de conocer a Richard Marin, más conocido como Cheech, formaron un dúo cómico y protagonizaron la película Up In Smoke en 1978, encarnando los estereotipos clichés del fumón que se convirtieron en una parte innegable de la cultura del cannabis alrededor del mundo. Luego de realizar juntos varias producciones, algunas de las cuales también fueron dirigidas por Chong, los amigos se separaron para dedicarse a otros proyectos.
Pero ambos mantuvieron un fuerte lazo con su planta favorita.
Foto Tour: El Museo del Porro en California
El Weedmaps Museum of Weed (Museo del Cannabis de Weedmaps), construido en Hollywood, California, abrió sus puertas al público el 3 de agosto del año pasado.
El objetivo del museo es educar a la gente de una manera divertida e interactiva, además de inspirarla para que apoyen la causa pro-cannabis y los esfuerzos reformistas.
El Weedmaps Museum of Weed, con sus casi 2800 metros cuadrados, consiste de instalaciones de exhibiciones interactivas, artefactos históricos e instalaciones artísticas instagrameables. También combina elementos inmersivos con historia natural.
"Una pieza clave para hablar sobre los lugares que las demostraciones de cannabis no han explorado antes es la Plant Lab Exhibit", dijo el vocero de la compañía. "En ella, vamos a investigar la biología de la planta y explicarle al público en términos sencillos cómo interactúa la planta con tu cuerpo. Lo que tiene de único es que estamos tomando ideas extremadamente complejas y realizando una forma divertida y disfrutable de aprender sobre varios temas en una manera que se siente como algo que podrías encontrar en un museo de arte".
Sumándose a estos comentarios, Madeline Donegan, directora global de marca de Weedmaps, le dijo a Benzinga que la compañía diseñó el Weedmaps Museum of Weed para ser divertido e interesante, y sobre todo educacional.
Especial 4/20 • Drake: ¿La Próxima Superestrella de la Industria del Cannabis?
El rapero, productor y emprendedor Drake (Aubrey Drake Graham) es uno de los artistas musicales más exitosos de nuestros tiempos. En el 2019 se convirtió en el artista más escuchado en Spotify y el artista digital con más certificaciones en la historia de Estados Unidos. Ha ganado cuatro Grammys, con más de 42 nominaciones. Desde el comienzo de su carrera musical en el 2009, ha lanzado 6 singles número uno y ha aparecido más de 200 veces en la lista de Billboard hot-100.
Nacido en una familia canadiense de ascendencia afroamericana y judía, Aubrey Drake Graham saboreó la fama por primera vez en la adolescencia, cuando actuó en el drama televisivo canadiense Degrassi: The Next Generation. Luego de colaborar en el programa durante siete años, Drake comenzó a lanzar singles de rap que lo llevarían a convertirse en la superestrella que es hoy, colaborando con gigantes como Rihanna, Kanye West y Eminem.
Un Apetito Precoz Para los Negocios
Aparentemente, ser la sensación de la industria discográfica no es suficiente para el cantautor de Toronto.
En el 2012, Drake inició OVO Sound, una firma discográfica que lanzó la mayoría de sus discos, y que también ayudó a poner en marcha las carreras de muchxs otrxs artistas de rap existosxs. La firma opera como subsidiaria de Warner Records.
Drake también es dueño de October's Very Own, una marca de ropa y estilo de vida, y ha participado en muchas colaboraciones con grandes marcas como Burger King, Apple y Sprite. También es embajador global de los Toronto Raptors. En el 2019, Forbes estimó su patrimonio en USD$150 millones.
Drake y Canopy Growth: una Combinación Destinada al Éxito
En noviembre del 2019, Drake anunció que su primer participación en la industria del cannabis sería un negocio en conjunto con el gigante canadiense Canopy Growth Corp (NYSE:CGC). La colaboración es mucho más que otro respaldo de una celebridad. La marca de cannabis y bienestar More Life Growth le pertenece mayormente a Drake, que posee un 60% de las acciones de la compañía, mientras que el 40% restante es de Canopy.
Arte en Cuarentena: Lo Artificial No Existe x Paul Sende
Arte en Cuarentena es el espacio en que compartimos obras realizadas durante los período de distanciamiento social del 2020.
Si tienes un proyecto desarrollado durante la cuarentena que te gustaría exponer aquí, por favor envíalo a elplanteo@gmail.com. Se aceptan obras de todas las disciplinas, incluídos works in progress.
Arte en Cuarentena: 'Lo Artificial No Existe' x Paul Sende
El artista visual Paul Sende (Buenos Aires, 1989) nos trae una serie de piezas nacidas del distanciamiento social en la ciudad y el anhelo por la naturaleza que se desprende de pasar la cuarentena en las grandes urbes.
En estas obras hechas en "compu sobre compu", el artista nos invita a percibir el vínculo subyacente que existe entre la naturaleza, la geometría y la abstracción. A través de paisajes y portales imaginados Paul Sende se pregunta si hay un mensaje oculto en el equilibrio matemático y geométrico de las formas y los colores.
"¿Dónde nos ubicamos como humanos en esa relación de naturaleza y armonía?".
La inquietud surgió por descubrir el rol que tiene el arte en la vinculación entre el ser humanx y la armonía cósmica que vive en lo estético.
"¿Cómo integrar y estar todxs en unidad con el cosmos?", se pregunta Paul Sende, que busca entender a lo digital como parte de lo natural.
"No por ser creación o descubrimiento humano algo deja de ser natural. Lo artificial no existe. Las cosas ya están desde antes de nosotros".
Esta dualidad entre analogico/digital, naturaleza/artificialidad, afuera/adentro se ve representada por los colores contrastados y por insinuaciones pictóricas que, con el mínimo desplazamiento de una línea por unos pocos milímetros (o pixeles), dejarían de representar y pasarían por completo al reino de lo abstracto.
Montañas
Paul Sende. Arte Digital. 2020
Photo and images via El Planteo.
Lead image by Ilona Szentivanyi. Copyright: Benzinga.
© 2020 Benzinga.com. Benzinga does not provide investment advice. All rights reserved.
---