SeekingAlpha Cannabis Podcast: Benzinga's Javier Hasse Joins Rena Sherbill To Discuss Cannabis Investing And More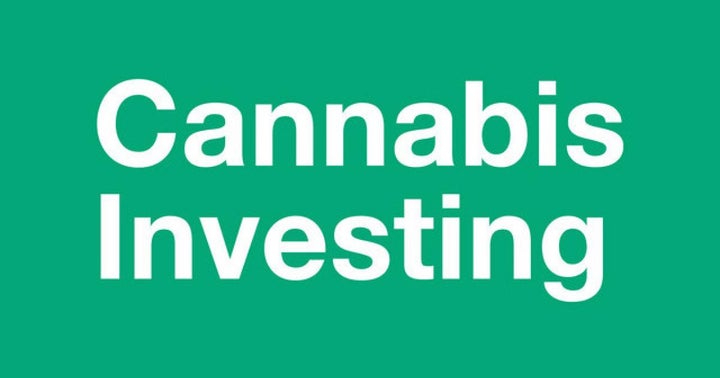 This article was originally posted on SeekingAlpha and shared on Benzinga Cannabis with express permission of the author.
Summary
Javier Hasse is the author of the book Start Your Own Cannabis Business and an award-winning reporter and editor who focuses on the cannabis space.
He joins the show to discuss getting into the industry by chance, his thoughts on the space going into 2020, and why he's bullish on cannabis as a whole.
We also cover the global cannabis landscape, how the US is similar to the EU, and why regulatory implementation is always very complex.
Why MSOs may present a more compelling opportunity than Canadian LPs, but don't count out LPs completely – remain relatively bullish on Canadian companies with international assets.
Plus, we drop our year end rap!
Listen on the go! Subscribe to The Cannabis Investing Podcast on Apple Podcasts, Google Podcasts, Spotify, and Stitcher.
Today, I am very excited to be joined by Javier Hasse. Javier is the author of the book Start Your Own Cannabis Business, which hit the #1 best-seller spot on Amazon. Javier focuses on the cannabis space as an award-winning reporter and editor, whose work has appeared in – among other publications: CNN, Forbes, Chicago Tribune, CNBC, MarketWatch, The Street, Playboy, Benzinga, High Times, Leafly, and many others. Javier currently serves as the Managing Director of Benzinga Cannabis and sits on advisory boards in Africa, Latin America, and Canada. Javier is also a Billboard-charting rapper and published photographer.
Topics include:
6:48 – Javier got started in the industry by chance. An editor asked him if he wanted to write about cannabis stocks in 2014. He wrote that article and never looked back.
8:12 – Evolution of industry since Javier got started. Puns no longer welcome by players in the industry. Things have gotten serious and developments have been vast.
11:55 – Not surprised cannabis isn't federally legal yet in US. It's a very complex situation – the US is similar to the EU, states are big and independent and the federal government really works as a mediator between states, but leaves major decisions to states themselves. But within a few years, will probably be federally legal.
14:10 – Global cannabis industry: Thought Germany would have faster adoption, especially since it was insurance reimbursed. Implementation is always very complex. Colombia also didn't turn out as expected as an export market. Patience pays off.
21:20 – Global bullishness depends on which part of the supply chain you're talking about. Israel: good for medical and tech development. Not a good growing market. Still bullish on Colombia as an exporter of cannabis. China will become a massive hemp player – it already is as the largest producer. India will probably move in the same direction, same with southern African markets. Bullish on cannabis as a whole.
24:20 – Cannabis 2.0 in Canada, trying to figure out the retail picture. Vision for Canada, Canadian LPs in 2020. Another complex situation – a slow rollout but one of three leading countries to go federally legal. Be mindful of how new and unique the industry is. MSOs might present a better opportunity because US is a much larger country and consumption levels are higher. But don't judge all Canadian LPs the same way – don't totally discount them.
29:16 – Still figuring out what products are most effective and have the demand for. Potential for the next few years in cosmetic CBD products – seems to be embraced globally and successfully. Same for beverages. All products need cannabis so quality, established producers and innovative ancillary players (automated trimming & growing) will almost always have an advantage.
33:10 – Pretty convinced the leader in the space will come from consolidation. Either from outside the space or some in the space joining forces. Too early to see who will retain dominance but some top candidates. Leaders exist but we don't have a Coke or a Pepsi yet.
35:30 – CBD/hemp market is much larger than the cannabis THC market. Cannabis is great but hemp has potential for a larger, more industrial market. People have been growing hemp for longer as well so growing strategies are more established.
46:45 – Thoughts on 2020. Legal industry will continue to catch on – it's a process that can't be stopped but is concerned it won't catch on fast enough and illicit market and previous unjust laws affecting legal regulations in harmful ways.
52:40 – Javier becoming a Billboard charting rapper; pitching Lin-Manuel Miranda leads to Wu-Tang Clan calling. We drop our year end rap!
The preceding article is from one of our external contributors. It does not represent the opinion of Benzinga and has not been edited.
All content courtesy of Rena Sherbill.
© 2021 Benzinga.com. Benzinga does not provide investment advice. All rights reserved.
---