White Paper: The Case For Investing In The US Cannabis Industry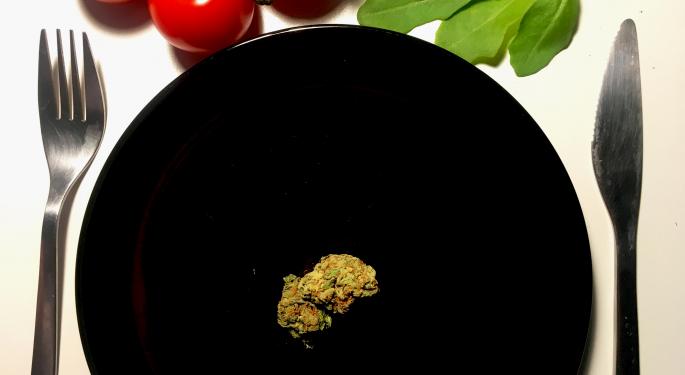 The following is an excerpt from "The Green Regulatory Arbitrage: A Case for Investing in U.S. Multi-State Vertically-Integrated Cannabis Companies", a White Paper originally published on New Cannabis Ventures.
We will witness history, a once-in-a-lifetime type event. The long-overdue end of cannabis prohibition in the United States. From an investment perspective, nothing compares.
The demand curve is known – some $55 billion annual U.S. demand (80 percent still in the black market). Cannabis will not fall out of favor, like Facebook Inc (NASDAQ: FB), Twitter Inc (NYSE: TWTR), or Tesla Motors Inc (NASDAQ: TSLA) might. Cannabis has been used for millennia; a deceptively simple plant, with no known alternatives.
The Legality Question
81 years after the Marihuana Tax Act of 1937 banned the sale and use of marijuana, the U.S. is finally moving closer to ending the senseless prohibition policy—a policy that has: (a) caused immeasurable pain and suffering simply for handling a plant in its natural form, and (b) squandered untold billions in lost tax revenues and policing and imprisonment costs.
Today, cannabis remains a Schedule 1 substance under the U.S. Controlled Substances Act (CSA). Schedule 1 is reserved for drugs with "no currently accepted medical use and a high potential for abuse." Federal law prohibits any interstate commerce in cannabis. The burgeoning U.S. cannabis industry operates under a myriad of federal law related impediments and burdens.
Yet despite federal illegality, state laws range from near complete normalization of the industry in West Coast states, Colorado, and soon Massachusetts, to burgeoning medical cannabis regimes in large East Coast and Midwest states which may soon also legalize adult-use cannabis.
Change is coming quickly. Increasing bipartisan federal and state-level political support for cannabis legalization reflects rapidly evolving public opinion. Americans now nearly universally support legalizing medical cannabis. Two-thirds of the U.S. public supports adult-use legalization. From all angles—Congressional leaders, state and county officials and representatives, party caucus platforms, the banking and alcohol industries, veterans, minorities, orthopedists, professional sports players, millions of medical cannabis patients, and surgeons—the message is clear: it is time for the U.S. Congress to move forward from the long-failed policies of cannabis prohibition, and instead allow states to regulate cannabis as a normal industry.
It is no longer a question of whether cannabis will remain a federally-illegal Schedule 1 substance, but for how much longer. No one knows the precise timeline. But, no question, the U.S. cannabis industry will be a federally-sanctioned, normalized industry within a few years.
The state-legal U.S. cannabis industry is already significant. In 2017, before California opened its fifth-largest-in-the-world economy to adult-use cannabis in January 2018, the U.S. industry neared $9 billion in sales.
But the legal industry is just getting started. It will take time for the total estimated present $50-55 billion U.S. retail cannabis demand to shift to the legal market. Most of it will. The U.S. cannabis industry is projected to reach more than $23 billion by 2022, with more than 467,000 full-time jobs. In three years, seven states are projected to have at least $1 billion cannabis markets. By 2026, the legal U.S. cannabis industry is projected to reach $50 billion, and will exceed those projections with quicker legalization.
Facets Of The Industry
Many facets comprise the cannabis industry. Cannabis continues to reveal proven medicinal properties for relieving pain and inflammation, addressing sleep disorders, providing relief from cancer and leukemia symptoms and their treatment side effects, addressing epilepsy and other neurological disorders, reducing opioid dependency, and treating post-traumatic stress disorder, among many other common 21st century problems.
Cannabis is increasingly seen as a better alternative to alcohol, a sports aid, a skincare product, and beneficial for pets. New methods of consumption and formulations are constantly emerging and improving, including oils, tinctures, edibles, beverages, sublingual, and topical deliveries. Numerous ancillary verticals are rapidly expanding, such as compliance, mission-specific software, testing laboratories, cash processing, human resources, lighting, and AI-assisted cultivation, to name a few.
But federal cannabis prohibition has created a non-negotiable barrier to entry in the U.S. for most institutional investment and well-capitalized alcohol, pharmaceutical, and other related industry companies. The majority of the present investment in the U.S. cannabis industry is by family offices, high net worth individuals, and a few private equity funds. That will change.
Who Stands To Benefit
In the lead up to federal legalization, and in the days after prohibition ends, large investment capital pools will flow into the U.S. cannabis industry. Contingent deals already negotiated between Fortune 100 companies and large cannabis companies will be finalized.
One segment of the U.S. cannabis industry is particularly well-positioned to benefit from the tens of billions of dollars in sales shifting to the legal market: large, well-capitalized multi-state, vertically-integrated operators in restricted licensing states. These companies own cultivation facilities, extraction/processing facilities, and dispensaries in highly-populated affluent cities.
Operations in multiple states allows for brand positioning, best practices optimization, and centralized support. Vertical integration protects against falling dry leaf prices, providing value-add along the product value chain. State licenses are an insurmountable barrier to competition.
With the end of prohibition, the host of burdens and constraints imposed by federal illegality, including restricted access to capital markets and grossly burdensome taxation will end, exponentially raising margins and valuations. As institutional capital and related-industry investment enters the industry, large multi-state companies are positioned for rapid growth. Capital will flow to the most well-capitalized, diversified, professional companies. Corona brewer Constellation Brands, Inc's (NYSE: STZ) $4 billion USD ($5 billion CAD) investment into Canopy Growth Corp (NYSE: CGC) on August 16, 2018, after netting $700 million USD on a $186 million investment in October 2017, portends the future for strong U.S. cannabis companies.
Many of the topics covered here are complex and deserve more analysis. This paper aims to balance a beyond surface-level analysis of an unprecedented regulatory arbitrage opportunity with broad coverage of a range of federal and state issues and industry developments.
The U.S. cannabis industry is situated at a fascinating convergence of reforming law, developing politics, growing complex markets, and monumental medical discoveries. Against the whole background—how cannabis prohibition came about, the landscape of U.S. federal and state law, national and local legislative developments, evolving politics and alliances, and the business and promise of cannabis—the investment thesis emerges.
David Wenger is an attorney in New York and a diligent student of the U.S. cannabis industry. He is an investor in some of the companies mentioned. David is a member of the National Cannabis Bar Association and the New York Cannabis Bar Association. He is a senior editor of the Cannabis Law Digest.
Image credit: Javier Hasse
Posted-In: Cannabis Government News Regulations Politics Topics Global Markets
View Comments and Join the Discussion!