What Finance Experts Are Saying About Mortgages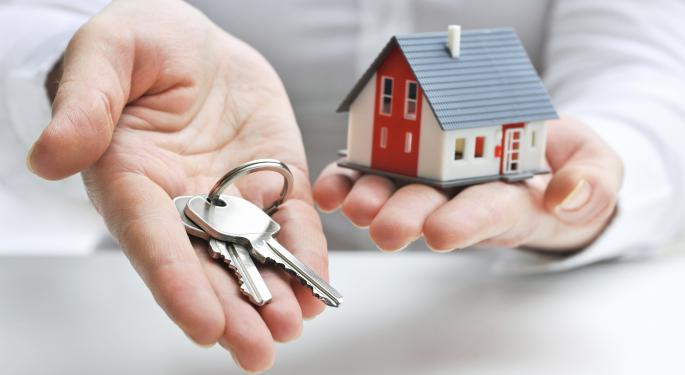 The yield on the 10-year U.S. Treasury experienced high volatility Wednesday when it traded down at 1.86 percent before moving back above 2 percent.
The movement was due to weak retail sales and manufacturing data, as well as falling prices in equities and oil.
Weirdest day ever in mortgage bonds

— jglynn (@jglynn) October 15, 2014
Some finance experts took to Twitter to suggest refinancing mortgages or buying homes:
I don't usually give advice, but with 10-year treasuries down to 2.0% it's time to consider refinancing that mortgage pic.twitter.com/Bv0YmtXK46

— Justin Wolfers (@JustinWolfers) October 15, 2014
#worthinghour are you all aware that most lenders have decreased their fixes rates? Now is a good time to fix your mortgage payments.

— Sheila Bailey (@Willow_PF) October 15, 2014
Mortgage Rates Back to 2014 Low Points could be time to buy a house in Raleigh! https://t.co/exVRvr0Om8

— Eleanor Thorne (@isellmoney) October 15, 2014
Others didn't think refinancing was such a good idea:
Seeing lots of people say you should go out and get a mortgage today. Yeah, I'm sure lots of bankers feeling eager to lend today.

— Joseph Weisenthal (@TheStalwart) October 15, 2014
So, do I still refinance my mortgage or wait for a 20 minute window next week?

— Justin Paterno (@zerobeta) October 15, 2014
The Wells Fargo (Mortgage) Wagon Is A-Comin' Down The Street, But "No Mortgage For You!" http://t.co/nvYj5yWZoc

— Anthony Sanders (@AnthonyBSanders) October 14, 2014
And some speculated on the causes and effects of the volatility:
Interest rate drop revs up #mortgage refis, but for how long and how many? http://t.co/qV4Sur95Br @MBAMortgage

— Diana Olick (@diana_olick) October 15, 2014
Are tight lending standards to blame for the soft housing recovery? http://t.co/gKgu3KE5px via @FHA_Mortgage

— Alan Reeder (@realtorindfw) October 15, 2014
View Comments and Join the Discussion!
Posted-In: Mortgages social media curation US Treasury VolatilityBonds Markets Best of Benzinga