Doug Kass On A Rigged Market And High-Frequency Trading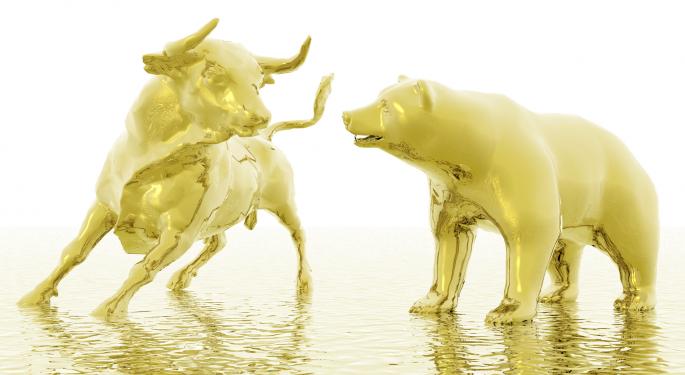 Doug Kass, President of Seabreeze Partners Management, sees a market that's not only rich in risk, but also rigged. He discussed these views and more while appearing on Benzinga's #PreMarket Prep in April.
"With [high-frequency trading] accounting for nearly 70 percent of total trading activity, it's become kind of the tail that wags the dog," said Kass, "and it's a dangerous precedent; and I always write columns…called 'Kill The Quants Before They Kill Us,' and that's what we're seeing."
He joked that sometimes the market has no memory from hour to hour, let alone day to day, going on to say that the market's only certainty is a lack of certainty.
Related: Doug Kass' Top 11 Favorite Books
Kass said that the recent market volatility is consistent with seeing "not enough Apples and too many Amazons."
He believes that the bifurcated market that was seen over the last six to nine months (at time of interview) is changing, with a move out of high-octane beta stocks and into value stocks. This is reminiscent of 2000, in which a similar shift preceded a major market decline.
"The market — it is rigged," said Kass. "The word 'rigged,' if you go into the Webster dictionary, basically implies that the players are playing on an uneven and non-level playing field, and that is the case."
Kass continued, "the recent purchase by Bill Ackman (Pershing Square) of Allergan stock is another example of how the market is rigged. And what this is serving to do is to just alienate [and] disaffect the retail investor to the game. They've been clobbered by two major throw-downs in stock prices in the last 12 years."
Jason Cunningham had no position with the mentioned entities, with the exception of Benzinga, while writing this article. Visit Jason on Twitter at @JasonCunningham and @Benzinga.
View Comments and Join the Discussion!
Posted-In: Allergan Benzinga #PreMarket Prep Doug Kass HFT high-frequency trading Seabreeze PartnersMarkets Interview Best of Benzinga