ETF Award Winners Announced (BKLN, PHDG)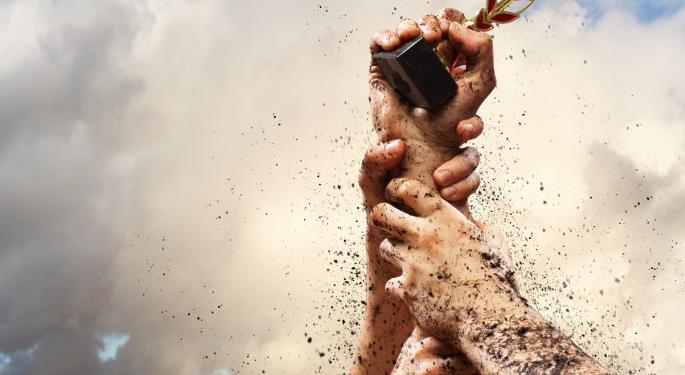 The annual Oscar awards for the ETF industry were held last week and the big winner was a unique product from Invesco PowerShares.
The associate editors of the Journal of Indexing chose the winner of several awards in the world of ETFs and indexing.
The 2013 William F. Sharpe Award for ETF Product of the Year went to the PowerShares Senior Loan Portfolio ETF (NYSE: BKLN). This is the equivalent of winner best movie of the year at the Oscars. The ETF was the first floating-rate senior loan ETF in the market and is now the largest with over $6.2 billion in assets under management.
The ETF was recognized as the ETF vehicle that has had the biggest impact on the industry over the last 12 months. The ETF tracks an index that invests in the largest institutional leverage loans based on market weighting, spreads, and interest payments. A monthly dividend payment that equates to a 30-day SEC yield of 4.14 percent make the ETF an attractive investment option for income investors.
See also: Fed Tapers, ETFs On The Move (SPY, GLD, TLT, UUP)
Because the ETF invests in floating rate loans, a rise in interest rates will not have the same negative affect as they will on government and corporate bonds. That being said, 2013 was not a great year for BKLN based on performance versus the equities market. The ETF is currently down 0.7 percent, not including the dividends. When compared to other fixed income products, BKLN does stand out as one of the few ETFs not to suffer big losses this year.
The other big winner for Invesco was the PowerShares S&P 500 Hedged Portfolio ETF (NYSE: PHDG). The ETF is an actively managed fund that attempts to achieve positive returns in both bull and bear markets without tracking the overall stock or fixed income market. The strategy to achieve such returns includes investments in equities with an implied volatility hedge and dynamically allocating between equity, volatility, and cash.
The ETF has achieved its goal of a positive return with a gain of 10.5 percent in 2013. The only issue is that it is less than half the return of the S&P 500. Over time, PHDG should outperform the market if it can achieve its goal, but the ETF will underperform during strong bull markets. The expense ratio is a reasonable 0.39 percent and the 30-day SEC yield is 1.38 percent.
View Comments and Join the Discussion!
Posted-In: Sector ETFs Bonds Specialty ETFs Markets ETFs Best of Benzinga