Is The Press Trying To Strike Fear In Investors?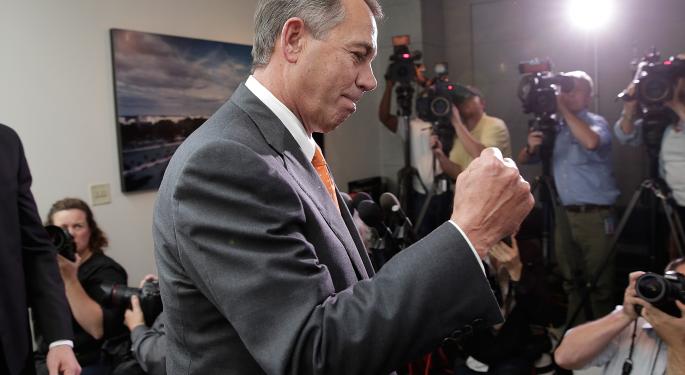 Reporters love a good controversy.
Readers are partially to blame, as they are much more attracted to stories that tell them the sky is falling than ones that claim that everything is just fine.
This might be acceptable for everyday mainstream news, but it can be a serious problem for investors when real money -- and real companies -- are at stake.
"It seems like what the press tries to do is rattle investors or strike fear in investors," Greg Makowski, founder and managing member of CFS Investment Advisory Services, L.L.C., told Benzinga.
Makowski immediately pointed to the claims that investors should stop buying municipal bonds because they are bad and are about to blow up.
"We understand that press doesn't sell unless it's alarming," said Makowski. "So the financial press on Wall Street tries to make things alarming so people will read what they're trying to say, as opposed to, 'You've got to save a lot of money, buy high-quality assets, increase that savings over time, and you will be okay.' And stop worrying about all the alarming things going on."
Are Investors Part Of The Problem?
When high-profile investors concur with the reports, it can create a problem for those looking to get past the clutter.
"[Most of] Wall Street will say investors are selling bonds," said Makowski. "And that is incorrect. Traders are selling bonds -- investors are still owning bonds."
Related: Fed Likely To Announce Reduction Of Bond Buying
Makowski recommended that investors re-think the so-called "Great Rotation." The assumption is that investors will move all of their money out of bonds and pour it into the stock market.
"It's a fallacy because every time a security is sold, somebody has to buy that security," said Makowski. "If retail investors are going to pour money into the stock market, that means somebody has to sell them those stocks. They don't just create stocks out of thin air. There's a limited number of stocks. So when somebody buys something, somebody has to sell it to them."
In other words, if retail investors are supposedly selling bonds and buying stocks, institutions must be buying those bonds and selling them stocks.
That's why Makowski believes that the "Great Rotation" is a false terminology -- "because it can't exist."
Disclosure: At the time of this writing, Louis Bedigian had no position in the equities mentioned in this report.
Louis Bedigian is the Senior Tech Analyst and Features Writer of Benzinga. You can reach him at louis(at)benzingapro(dot)com. Follow him @LouisBedigianBZ
Posted-In: CFS Investment Advisory Services Greg MakowskiBonds Markets Interview Best of Benzinga
View Comments and Join the Discussion!