Benzinga Market Primer: Friday, September 13: A Little Bird Said Twitter Is Going Public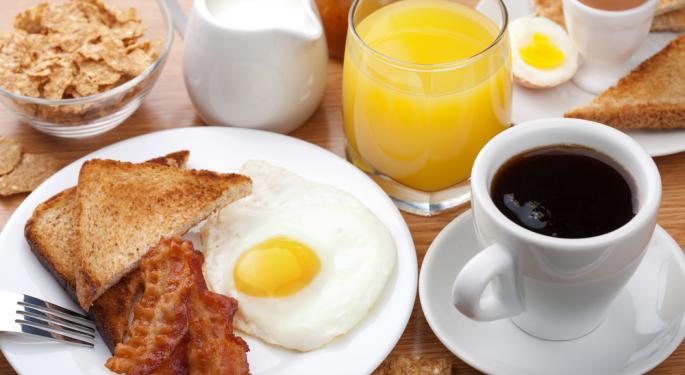 Twitter Inc. announced that it was beginning the process for its initial public offering via a tweet on Thursday. The company, which has grown to more than 200 million users since its creation seven years ago, has been valued between $10 billion to $20 billion; consensus estimates value the company closer to $10 billion.
Twitter's IPO has come much sooner than most expected, however the company was able to take advantage of the JOBS act which allows small companies to file privately initially so only the SEC can see it.
In other news around the markets:
The Japanese government is considering a stimulus package worth nearly $50 billion to offset the impact of the government's planned sales tax hike. In April 2014, the Japanese government may raise the country's sales tax from 5 percent to 8 percent; but some say the higher tax could drag on the economy.
Questions have been raised about Syria's commitment to a recent proposal which would allow the country to turn over its chemical weapons and avoid military intervention. US and Israeli intelligence agencies have reported that the Syrian military has been moving stocks of poison gasses and munitions to up to 50 different sites in order to make them more difficult to track.
With the Federal Reserve Meeting coming up next week, bets are on for the beginning of the bank's tapering plan. The Wall Street Journal reported that a survey of economists showed that most are expecting to see the bank announce it will cut its bond buying program by $10 to $15 billion dollars.
An explosion outside the US consulate in Herat, Afghanistan followed by an exchange of gunfire resulted in reports of seven deaths and 17 injured. The attack came in the early hours of Friday and responsibility has been claimed by the Taliban.
Asian markets were mostly lower on Friday, the Shanghai composite lost 0.86 percent and the Hang Seng index was down 0.17 percent. Australia's ASX 200 fell 0.44 percent and the South Korean KOSPI was down 0.49 percent.
European Markets
European markets retreated on Friday morning. The UK's FTSE lost 0.27 percent and the eurozone's STOXX 600 was down 0.25 percent. Italy's MIB and the Spanish IBEX lost 0.45 percent and 0.47 percent respectively and the German DAX slid 0.39 percent.
Crude futures slid on Friday morning, Brent futures lost 0.39 percent and WTI futures were down 0.49 percent. Gold lost 1.04 percent to $1,316.00 per ounce and silver was down 1.19 percent. Industrial metals were mixed with aluminum up 0.50 percent and tin down 1.93 percent.
The euro and pound were flat against the dollar on Friday and the Yen remained below the 100 yen to one dollar mark at ¥99.62. The rupee lost 0.34 percent against the greenback.
Earnings Reported Yesterday
Notable companies that reported earnings on Thursday included:
, United Natural Foods, Inc. (NASDAQ: UNFI) reported EPS of $0.65 on revenue of $1.64 billion, compared to last year's EPS of $0.51 on revenue of $1.34 billion.
Kroger Company (NYSE: KR) reported EPS of $0.60 on revenue of $22.70 billion, compared to last year's EPS of $0.51 on revenue of $21.73 billion.
Lululemon Athletica Inc. (NASDAQ: LULU) reported EPS of $0.39 on revenue of $344.50 million, compared to last year's EPS of $0.39 on revenue of $282.63 million.
Stocks moving in the pre-market included:
No notable earnings reports expected.
Economics
Economic releases expected on Friday include US retail sales, continuing jobless claims, consumer sentiment, and PPI data, eurozone employment change data and Japanese industrial production.
Happy trading and good luck!
For a recap of Thursday's market action, click here
Tune into Benzinga's pre-market info show with Dennis Dick and Joel Elconin here.
View Comments and Join the Discussion!
Posted-In: Earnings News Bonds Guidance Dividends Emerging Markets Eurozone Futures Best of Benzinga