The Top 10 Financial Tweets For Wednesday, August 21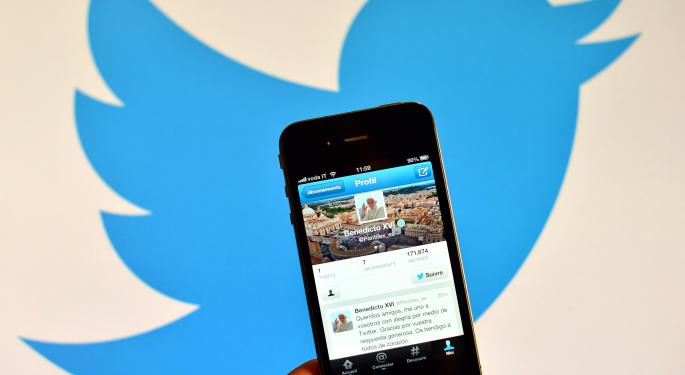 There are millions of tweets written every day. Benzinga sifts through the maelstrom of information to find the ten best tweets of the day that are either informative, insightful or just down right comical.
1. MarketWatch
The Fed is painting the perfect rosy picture of the economy. MarketWatch ( @MarketWatch ) tweeted out an exclusive interview with renowned economist, James Galbraith, who begs to differ.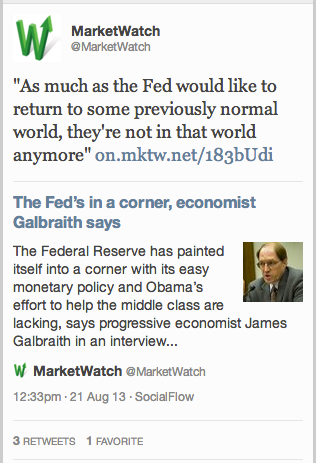 2. ReutersBreakingviews
Everyone knows that the bond market has seen better days. ReutersBreakingviews ( @Breakingviews ) tweeted out a sharp reality check about just how bad the market really is.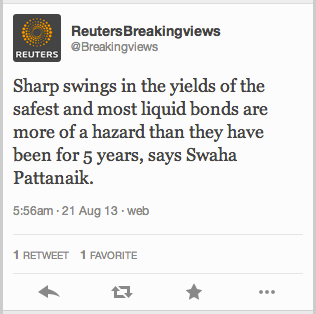 3. Timothy Connolly CFA
Timothy Connolly CFA ( @SconsetCapital ), Managing Partner at Sconset Capital, tweeted out about the alarming trend of EMEs. As their future remains uncertain based mostly on taper talk, it's possible they'll soon go by another name.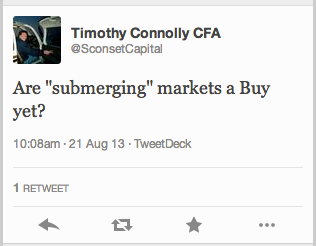 4. Traders Magazine
It's all fun, games, and 6+ figure salaries at Goldman until technology goes rogue. Traders Magazine ( @traders_tweets ) tweeted out that a computer glitch could cost the investment bank $100 million or more.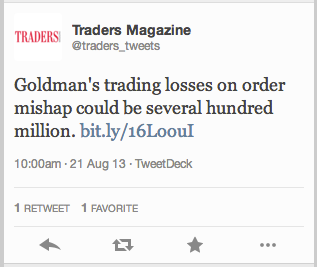 5. Steve Collins
Global Head of Dealing at London & Capital Asset Management, Steve Collins ( @TradeDesk_Steve ) tweeted out that the fact that home sales beat expectation isn't just good; it's remarkable.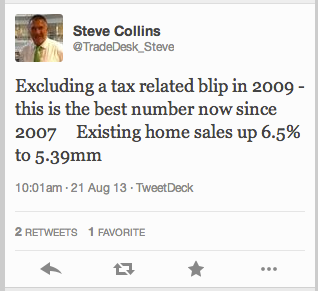 6. BI: Tech
For those of you who are Apple (NASDAQ: ( @AAPL ) lovers, BI: Tech ( @SAI ) tweeted that the next generation of iPhones is coming. Be on the lookout for market movement.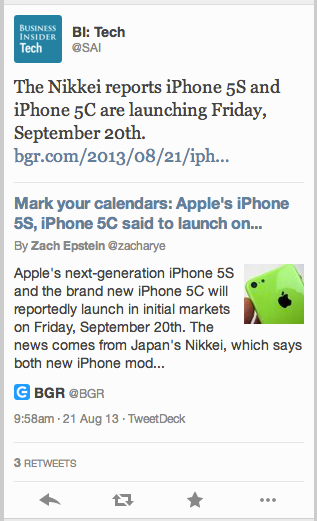 7. CNBC Newsroom
CNBC Newsroom ( @CNBCnow ) tweeted out that the bear is on its longest Wall Street prowl all year.


8. Glenn Greenwald
Glenn Greenwald ( @ggreenwald ), columnist for Guardian US, tweeted out a great response to Bradley Manning's 35-year jail sentence. Looks like Snowden won't be coming back anytime soon…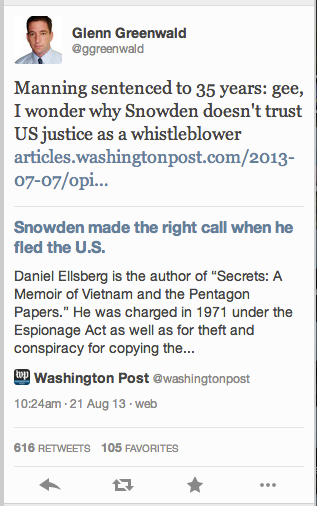 9. The Motley Fool
The Motley Fool ( @themotleyfool ) tweeted out a fantastic article that explains how to take advantage of the crude oil price spread. From infrastructure changes to historical patterns they've got you covered.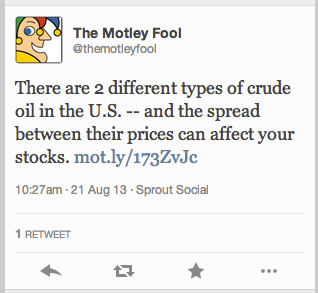 10. David Morgan
Looks like the future is uncertain for more than one precious metal. David Morgan ( @silverguru22 ), world known expert on the silver market, tweeted out that supply of silver has taken a huge cut and there could be more on the horizon.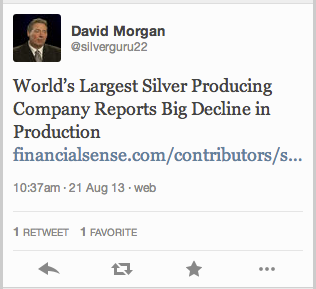 Posted-In: BI: Tech CNBC Newsroom David Morgan Glenn GreenwaldBonds Emerging Markets Commodities Markets Best of Benzinga
View Comments and Join the Discussion!