Wells Fargo Head Of Currency Strategy Nick Bennenbroek Says U.S. Dollar Will Strengthen (WFC)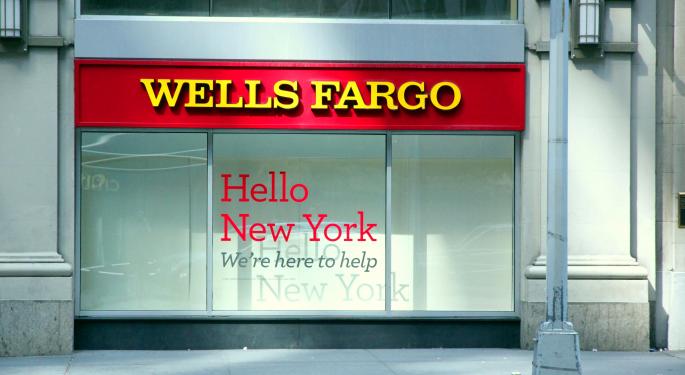 Head of currency strategy at Wells Fargo (NYSE: WFC) Nick Bennenbroek talks the euro and yen versus the United States dollar, and predicts a time span for a stronger U.S. currency on CNBC's Squawk Box Friday morning.
"I think there [are] a couple of issues that are important. Number one was that payrolls report we got last week, which was a little bit subdued, and the bond yields remaining relatively well behaved here in the U.S. right now," said Bennenbroek.
"So we've got [an] arguably short holiday, a short lull, before we perhaps refocus on the Federal Reserve, and so I think that's perhaps weighing on the dollar a little bit."
Related: Jobless Claims Lower Than Expected, Up Slightly From Last Week
Another reason that Bennenbroek pointed out for the U.S. dollar being on the "defensive" is that rhetoric from both the European Central Bank and the Bank of England in July, which has shown dueling situations between there and the U.S. that are "not quite as stark [in] contrast." He said that while they act "dovish," citing worry over rising yields, we "didn't really get anything extra from them in August."
Still, the U.S. is looking to tighten, while both Europe and Japan are far from that point, thus making the search for a fair evaluation a bit more difficult.
"I think the fair evaluation is higher. If you look at some of our targets for the euro dollar rate, we're looking for that to move to 1.25 over the next twelve months. For the pound, not white such a large move, maybe down to 1.50 or so…I think as we move to September, despite the comments we have seen from the Fed, for sure I believe they're going to be reducing those bond purchases soon," said Bennenbroek.
"We'll probably get a decent payrolls report at the start of September as well. So, I think come September, we'll see the dollar recover."
Bennenbroek noted that it was a buying opportunity for the U.S. dollar, and that it was probably his favorite among the global currencies.
At the time of this writing, Jason Cunningham had no position in the mentioned equities.
Posted-In: News Bonds Currency ETFs Politics Global Federal Reserve Hot Markets Best of Benzinga
View Comments and Join the Discussion!