Market Wrap for Tuesday, July 16: Stocks Record Modest Losses as Dollar Falls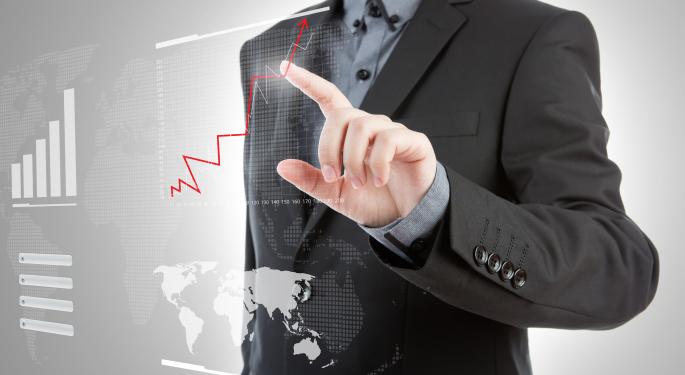 Despite the onset of earnings season, it was another sleepy day on Wall Street with trading volumes considerably below average.
On the economic front, June CPI came in ahead of estimates, triggering a decline in the U.S. Dollar. Stocks also moved lower for most of the trading session, although losses were modest.
Coca-Cola (NYSE: KO) released its fiscal second-quarter earnings results prior to the opening bell, with the report showing a lower profit and weak volume growth at the global beverage giant. A 2 percent loss in the stock on the session weighed on the performance of the Dow Jones Industrial Average.
The broader S&P 500 shed a little less than 0.40 percent on the day. Bond prices moved up slightly on the session as did precious metals, while U.S. benchmark crude pulled back from recent highs.
Major Averages
The Dow Jones Industrial Average fell 32 points, or 0.21 percent, to close at 15,452.
The S&P 500 fell more than 6 points, or 0.37 percent, to 1,676.
The Nasdaq declined 9 points, or 0.25 percent, to just below 3,598.
CPI
The Consumer Price Index rose 0.5 percent for the month of June compared to an increase of 0.1 percent for May. This was ahead of consensus estimates which expected a rise of 0.3 percent.
On a core basis, which excludes volatile food and energy costs, CPI rose 0.2 percent. This was in-line with consensus estimates and matched the increase in CPI reported in May.
Industrial Production and Capacity Utilization
Industrial production rose 0.3 percent in June, which was in-line with consensus expectations. In the prior month, industrial production was flat.
Capacity utilization came in at 77.8 percent, compared to expectations of 77.9 percent. In May, capacity utilization was 77.7 percent.
Related:What to expect from eBay's quarterly earnings report tomorrow.
Commodities
Crude oil prices were mixed on Tuesday. Near the close of equities, NYMEX crude futures had lost 0.50 percent to $105.79 while Brent crude contracts were up 0.28 percent to $109.40. Natural gas climbed 0.30 percent on the day to $3.69.
Precious metals recorded modest gains on the session in the wake of the higher than expected CPI reading. At last check, COMEX gold futures were up 0.49 percent to $1,289.80 while silver contracts had added 0.38 percent to $19.92. Copper was up 1 percent on Tuesday to $3.1760.
Grains were mostly higher on the session. Near the closing bell, corn had climbed 1.44 percent while wheat prices were unchanged. Movers in soft commodities included cocoa and coffee. Cocoa futures rose around 3 percent on the day while coffee was last trading up better than 2 percent.
Related: Time To Tune Into Cablevision?
Bonds
Treasury prices were up modestly on the session. At last check, the iShares Barclays 20+ Year Treasury Bond ETF (NYSE: TLT) had added 0.32 percent to $108.64.
Yields were as follows on Tuesday afternoon: The 2-Year Note was yielding 0.32 percent while the 5-Year Note yield was at 1.37 percent. The 10-Year Note and 30-Year Bond yields were 2.53 percent and 3.58 percent, respectively.
Currencies
The U.S. Dollar fell on the day after the CPI report showed inflation in consumer prices. Near the close, the PowerShares DB US Dollar Index Bullish ETF (NYSE: UUP), which tracks the performance of the greenback versus a basket of foreign currencies, was down 0.67 percent to $22.34.
The closely watched EUR/USD pair was last trading up 0.73 percent to $1.3161. Other movers included the USD/JPY, which lost 0.68 percent, and the AUD/USD, which surged 1.60 percent on the session.
Volatility and Volume
The VIX rose on Tuesday, but remains well below levels seen in late June during the market sell-off. The widely watched barometer of volatility expectations added a little less than 5 percent to 14.46 on the session.
Volume was light again as many on Wall Street are enjoying a summer vacation. Around 80.5 million SPDR S&P 500 ETF (NYSE: SPY) shares traded hands compared to a 3-month daily average of 142 million.
Stock Movers
Shares of SHFL Entertainment (NASDAQ: SHFL) rose 22 percent on the day after Bally Technologies (NYSE: BYI) agreed to buy the company for around $1.3 billion in cash. Bally shares had risen more than 7 percent late in the day on the news.
NTELOS Holdings (NASDAQ: NTLS) continued a rally that started yesterday on Tuesday. The stock was last up almost 6 percent in the wake of AT&T's (NYSE: T) acquisition of Leap Wireless (NASDAQ: LEAP) at a huge premium, which was announced on Monday.
Shares of Chinese real-estate portal SouFun Holdings (NYSE: SFUN) had surged around 17 percent late in the day after June home sale transactions in China surged 24 percent.
Rite Aid (NYSE: RAD) had climbed around 8 percent approaching Tuesday's close. The reason behind the move was not immediately apparent, but the stock has been rallying sharply in recent months.
ReneSola (NYSE: SOL) jumped more than 17 percent on the day after the company lifted its second-quarter revenue guidance.
High-flying Tesla Motors (NASDAQ: TSLA) saw its shares clipped on Tuesday after Goldman Sachs lifted its price target on the stock from $61 to $84. Despite the higher price target, Goldman's projection for the share price is still significantly below Monday's close of $127.26. Tesla fell around 14 percent in the wake of the analyst report.
Negative sentiment surrounding Tesla on Tuesday may also have contributed to a decline in SolarCity (NASDAQ: SCTY) shares. Tesla founder Elon Musk is the brainchild behind SolarCity and also serves as the company's chairman.
Shares of Moneygram International (NASDAQ: MGI) plunged around 9 percent in afternoon trade on Tuesday after dealReporter said that interest in a potential LBO of the company is waning.
Recruiting firm Heidrick & Struggles (NASDAQ: HSII) plummeted more than 17 percent on the session after the company's CEO resigned his position and left the board. Heidrick & Struggles also said that it has concluded a previously announced exploration of strategic alternatives and will remain independent.
Joe's Jeans (NASDAQ: JOE) plunged almost 21 percent on the day after announcing a takeover of Hudson Jeans for around $97.6 million. Investors were also reacting to second-quarter financial results at the company that came in below expectations.
Liquidity Services (NASDAQ: LQDT) fell around 8 percent after the company lowered its fiscal third-quarter earnings guidance.
Stamps.com (NASDAQ: STMP) fell around 11 percent after the stock was downgraded from Buy to Neutral at B. Riley.
View Comments and Join the Discussion!
Posted-In: Earnings News Bonds Broad U.S. Equity ETFs Guidance Futures Commodities Currency ETFs Best of Benzinga