Failed Auctions Crimp EM Bond ETFs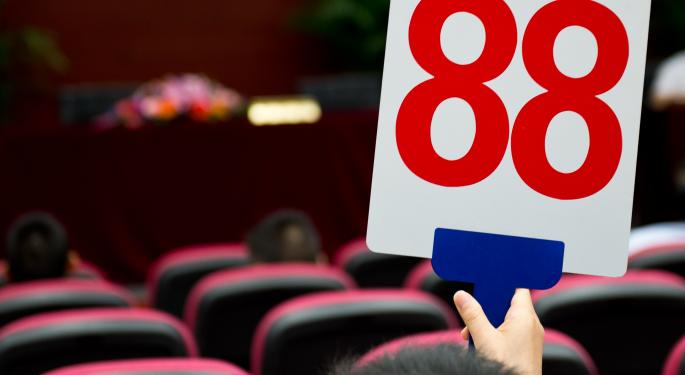 Speculation that the Federal Reserve will begin tapering its $85 billion-a-month bond-buying activities later this year with an eye toward ending quantitative easing outright next year has decimated emerging markets bonds as well as equities.
Investors' distaste for what was one of last year's favorite asset classes is has had the predictable consequence of punishing select ETFs,
Those funds could see more downside as developing nations face diminished appetite for their debt. Just in the past week, Romania scrapped a seven-year bond sale because of increased market volatility while South Korea raised less than 10 percent of the amount planned in an auction of inflation-linked bonds, Bloomberg reported.
China's SHIBOR woes are seen as crimping debt sales in that country. Other emerging markets from Colombia to Russia, as Bloomberg noted, have either canceled or reduced planned bond sales.
News of tepid, or in some cases, no demand for emerging markets bonds comes at a time when plunging currencies and protests from Brazil to Turkey to Indonesia are chasing investors from nearly every asset class with the emerging markets label.
The iShares J.P. Morgan USD Emerging Markets Bond Fund (NYSE: EMB), the largest ETF tracking dollar-denominated developing world sovereign debt, is down 11 percent in the past month while the rival PowerShares Emerging Markets Sovereign Debt Portfolio (NYSE: PCY) is down 12.2 percent over the same time.
The funds' country weights tell the story, all in terms of plunging currencies, protests and scrapped bond sales. Russia, Turkey, Brazil and Colombia combine for over 24 percent of EMB's weight. Romania and South Korea are PCY's third- and fifth-largest country weights, respectively.
"It was not long ago, the beginning of May where products such as EMB were touching new highs (as yields fell lower and lower) amid the great race for higher yields in portfolios among institutional managers," said Paul Weisbruch of Street One Financial. "The climb up was steady, but the reckless selling that has been present in recent sessions accompanied by very wide intraday 'gap down' ranges, has caused concern apparently among long holders, exacerbating the selling pressure."
Since May 20, EMB has lost almost $835 million in assets while PCY has lost nearly $332.5 million, according to Index Universe data.
It is not just dollar-denominated ETFs that have been ransacked by the departure from emerging markets bonds. Traders have acknowledged that issuing local currency has recently become harder and some developing nations with high debt levels could be crunched by tumbling currencies.
The Market Vectors Emerging Markets Local Currency Bond ETF (NYSE: EMLC) is down 11 percent in the past month as investors have pulled over $71 million from that ETF. EMLC's country lineup reads like a who's who of countries affected by falling currencies, protests and sour bond sales. Turkey, Russia, Brazil, Indonesia, Romania and Colombia combine for about 37 percent of that ETF's weight.
For more on ETFs, click here.
Posted-In: Long Ideas News Bonds Short Ideas Emerging Market ETFs Currency ETFs Events Global Best of Benzinga
View Comments and Join the Discussion!