Market Wrap for Wednesday, June 19: Stocks Plunge as Federal Reserve Discusses Pulling Back Stimulus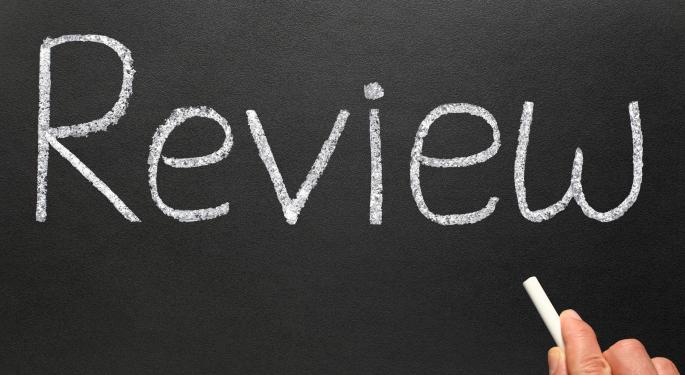 The U.S. stock market plunged in afternoon trading on Wednesday after Federal Reserve Chairman Ben Bernanke said that the central bank could begin tapering its quantitative easing program later this year amid optimistic signs for the economy.
He added that the Fed intends to end the current bond-buying program by the middle of next year if the unemployment rate continues to tick lower. The comments seemingly caught some market participants off guard and investors sold stocks on concerns about easing liquidity.
Volatility was also high in bond and currency markets with the U.S. Dollar rising sharply and Treasury prices stumbling on expectations that the Fed will exit the market in the not-so-distant future.
Major Averages
The Dow Jones Industrial Average fell 206 points, or 1.35 percent, to close at 15,112.
The S&P 500 lost 23 points, or 1.39 percent, to 1,629.
The Nasdaq shed 39 points, or 1.12 percent, to 3,443.
FOMC Rate Decision
In a press conference in conjunction with the FOMC rate decision, Federal Reserve Chairman Ben Bernanke said that the central bank could begin tapering its current $85 billion-per-month bond-buying program later this year amid signs of a strengthening economy.
The Fed, however, took no immediate action and officials voted to keep the program unchanged for the time being. The Fed also kept its benchmark interest rate unchanged at 0.25 percent and reiterated its commitment to keeping rates near zero until the unemployment rate comes down to 6.5 percent.
Commodities
Crude oil prices fell along with the stock market on Wednesday. Near the close of equities, NYMEX crude futures were down 0.71 percent to $97.74. Brent crude futures had lost 0.34 percent and were last trading at $105.66. Natural gas rose around 1.28 percent on the day to $3.96.
Precious metals also traded slightly lower on the day. At last check, COMEX gold futures were down 0.50 percent to $1,360.00. Silver contracts had lost 0.84 percent and were trading at $21.50. Copper lost 0.57 percent on the session to $3.1495.
In the grains complex, both corn and wheat were up sharply. Corn futures had climbed 3.63 percent while wheat was trading up a little less than 3 percent. Movers in soft commodities included sugar and orange juice. Sugar futures climbed 1.35 percent while orange juice concentrate contracts lost 1.68 percent.
Bonds
Bonds fell along with stocks on Wednesday. Near the close of equities, the iShares Barclays 20+ Year Treasury Bond ETF (NYSE: TLT) was down 1.11 percent to $112.02. Yields rose on the session as prices traded lower.
The 2-Year Note yield was most recently at 0.30 percent. The yield on the 5-Year Note was at 1.24 percent on Wednesday. The 10-Year Note and 30-Year Bond were yielding 2.33 percent and 3.41 percent, respectively.
Currencies
The U.S. Dollar rose sharply intra-day after Fed Chairman Ben Bernanke said that the central bank could begin tapering its bond-buying program later this year. At last check, the PowerShares DB US Dollar Index Bullish ETF (NYSE: UUP), which tracks the performance of the greenback versus a basket of foreign currencies, was up 1.05 percent to $22.08.
The closely watched EUR/USD pair was last trading down nearly 1 percent to $1.3272. Other movers included the USD/JPY, which jumped 1.18 percent, and the GBP/USD, which was last trading down more than 1 percent. The AUD/USD also plummeted 1.54 percent on the session amid significant volatility in currency markets related to commentary from the Fed.
Volatility and Volume
Despite a significant sell-off in the stock market, the VIX actually fell on the session as uncertainty surrounding the Fed resolved itself. The closely watched barometer of volatility expectations was trading down 1.57 percent to 16.35 late in the day.
Volume was heavier than normal as traders and investors reacted to commentary from Fed Chairman Ben Bernanke. Around 167 million SPDR S&P 500 ETF (NYSE: SPY) shares traded hands compared to a 3-month daily average of 134 million.
Stock Movers
Adobe Systems (NASDAQ: ADBE) was trading up a little less than 6 percent on Wednesday after the company released its fiscal second-quarter earnings results on Tuesday after the closing bell.
Nektar Therapeutics (NASDAQ: NKTR) had climbed around 12 percent after the biotech firm reported positive top-line results for its experimental opioid drug NKTR-181 to treat chronic pain.
Biotech company MannKind (NASDAQ: MNKD) added more than 6 percent on Wednesday a day after falling sharply in the wake of announcing it has completed a Phase III study of its diabetes drug candidate Afrezza.
Keryx Biopharmaceuticals (NASDAQ: KERX) jumped almost 8 percent on the day after the stock was initiated at JPMorgan with an Overweight rating and $13 price target.
Tetra Tech (NASDAQ: TTEK) fell almost 14 percent on Wednesday after the company said it expects to post a loss for its fiscal third-quarter.
Pool (NASDAQ: POOL) fell around 6 percent after lowering its 2013 earnings guidance.
Vitesse Semiconductor (NASDAQ: VTSS) lost more than 17 percent after announcing a $40 million share offering.
Biodel (NASDAQ: BIOD) fell more than 9 percent after announcing a share offering.
Posted-In: Earnings News Bonds Broad U.S. Equity ETFs Guidance Futures Commodities Currency ETFs Best of Benzinga
View Comments and Join the Discussion!