Market Wrap for Friday, June 7: Stock Rebound Continues; Dow Climbs More Than 200 Points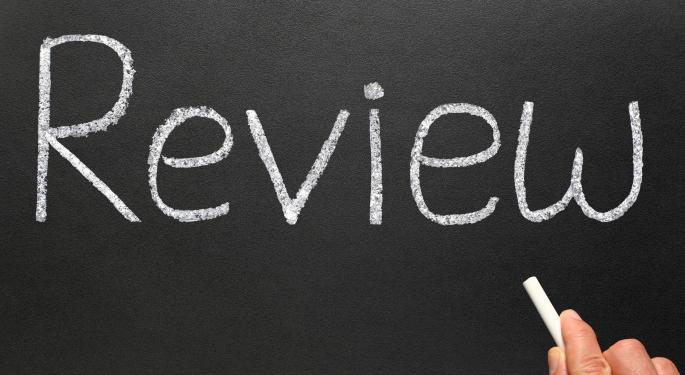 A strong non-farm payrolls report for May helped spark another rally on Wall Street.
After a steep sell-off on Wednesday, the major averages recorded strong gains on Thursday and Friday.
Over the last 5 trading days, the S&P 500 is up a little less than 1 percent and it appears that the bull market in stocks is still intact heading into next week.
Major Averages
The Dow Jones Industrial Average rose almost 208 points, or 1.38 percent, to close at 15,248.
The S&P 500 added around 21 points, or 1.28 percent, to 1,643.
The Nasdaq climbed 45 points, or 1.32 percent, to 3,469.
Non-farm Payrolls
Non-farm payrolls rose by 175,000 jobs in May compared to 149,000 new jobs added in April. This came in above consensus estimates calling for 159,000 new jobs to be added in May.
Private payrolls climbed by 178,000 last month compared to 157,000 in April. The consensus expected that 175,000 new private jobs would be added in May.
Unemployment Rate
Unemployment rose slightly in May to 7.6 percent compared to 7.5 percent in April. This was above consensus expectations which called for the unemployment rate to remain flat at 7.5 percent.
Average Workweek and Earnings
The average workweek remained flat versus April at 34.5 hours.
Hourly earnings were flat in the month of May. This compared to expectations of a 0.2 percent rise.
Consumer Credit
Consumer credit increased by $11.1 billion in April. This compared to a rise of $8.4 billion in March, but was below consensus estimates calling for consumer credit to increase by $13.2 billion in April.
Commodities
Crude oil followed stocks higher on Friday. Late in the day, NYMEX crude futures were up 1.49 percent to $96.17. Brent contracts were last trading around 1 percent higher to $104.64. Natural gas rose 0.13 percent on the day to $3.83.
Precious metals fell sharply to end the week as stock prices rose. COMEX gold futures lost 2.42 percent to $1,381.60 while silver was last trading down around 5 percent to $21.64. Copper futures were last trading down nearly 2 percent to $3.2580.
Bonds
Bond prices also fell sharply amid a rally in risk assets. Near the close of equities, the iShares Barclays 20+ Year Treasury Bond ETF (NYSE: TLT) was down 1.58 percent to $113.40. Yields rose to close the week as prices fell.
At last check, the 2-Year Note was yielding 0.30 percent while the 5-Year Note yield was sitting at 1.08 percent. The 10-Year Note yield and 30-Year Bond yield were at 2.15 percent and 3.32 percent, respectively.
Currencies
After falling sharply on Thursday, the U.S. dollar rebounded slightly. Near the close of trade, the PowerShares DB US Dollar Index Bullish ETF (NYSE: UUP), which tracks the performance of the greenback versus a basket of foreign currencies, was up 0.18 percent to $22.17.
The closely watched EUR/USD pair was last down 0.17 percent to $1.3223. The only big mover on the day was the AUD/USD, which was last trading down 1.22 percent.
Volatility and Volume
Market volatility continued to plummet on Friday as traders snapped up stocks in the wake of a recent correction. Late in the day, the VIX was down around 9 percent to 15.06.
Volume remained heavier than usual as stocks rebounded sharply on Friday from losses earlier in the week. Around 150 million SPDR S&P 500 ETF (NYSE: SPY) shares traded hands compared to a 3-month daily average of 129 million.
Stock Movers
Shares of software maker Textura (NYSE: TXTR) were up around 44 percent near the closing bell after the company completed its IPO.
Cooper Companies (NYSE: COO) rose almost 6 percent after the company's fiscal second-quarter earnings results.
JinkoSolar (NYSE: JKS) added better than 8 percent on the session after the company reported better than expected first-quarter earnings results.
Thor Industries (NYSE: THO) climbed around 12 percent on Friday after the company's fiscal third-quarter earnings results came in better than expected.
Waterstone Financial (NASDAQ:WBSF) said that shareholder Lamplighter Financial MHC will sell its majority stake, allowing the company to convert to a fully public stock-holding company.
TiVo lost more than 19 percent after the company said that it will receive an upfront lump-sum payment of $490 million from Google and Cisco Systems to settle patent litigation. The settlement, however, was below market expectations.
Iron Mountain (NYSE: IRM) lost almost 16 percent after the company said that a review by tax authorities may delay its proposed conversion to a REIT.
Other companies that were effected by the announcement from Iron Mountain included Lamar Advertising (NASDAQ: LAMR) and Equinix (NASDAQ: EQIX). Lamar lost 4 percent while Equinix traded down almost 6 percent. Both companies are also attempting to convert to REITs.
First Security Group (NASDAQ: FSGI) fell more than 54 percent after the SEC said it would allow certain shareholders to resell up to 60.7 million shares.
Quicksilver lost 11 percent on Friday after the company reported a wider loss for the fiscal second-quarter.
James River Coal (NASDAQ: JRCC) lost more than 11 percent after the stock was downgraded at Raymond James.
Click here to register for Benzinga's PreMarket Info show, broadcast Monday-Friday at 8:15 am EST!
View Comments and Join the Discussion!
Posted-In: Earnings News Bonds Broad U.S. Equity ETFs Guidance Futures Commodities Forex Best of Benzinga