Italian President Appoints New Prime Minister, Tasked With Forming Coalition Government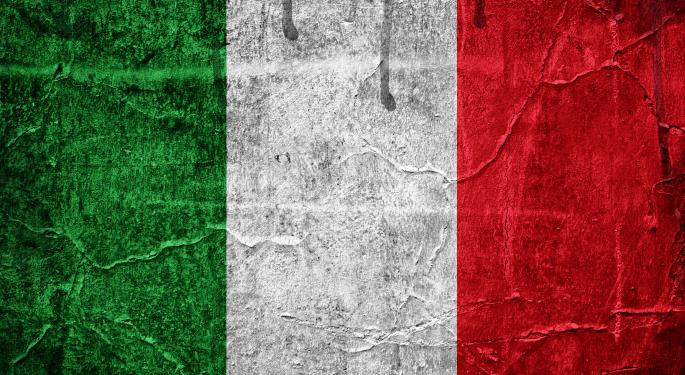 More than two months after the much contested Italian parliamentary elections, President Giorgio Napolitano appointed Enrico Letta of the center-left party as Prime Minister with the task of forming a new government.
Letta was formerly the deputy head of the center-left party and served under former party leader Pier Luigi Bersani before he quit the party late last week.
The move by the President marks the end to the two-month power vacuum that has plagued the country. Italian stocks and bonds had been trading in limbo on fears that it would take months to form a coalition government, however all signs now point to the minimum of a lame duck coalition that will keep the country functioning until the next round of elections.
Prime Minister Designate Letta is expected to quickly name a cabinet mixed of politicians and technocrats to help get the Italian economy back on track. Political experts expect Letta to have the cabinet formed by the end of the week with a vote of confidence from Parliament expected this weekend.
Italy faced a "difficult and fragile" situation which could not continue and the government must provide answers on jobs, poverty and the crisis facing small businesses in a deep recession, he said. He added that European economic policies have been too focused on austerity instead of growth.
The last line is a clear shot at northern European politicians, specifically German Chancellor Angela Merkel, who have pushed for austerity as the only way out of the crisis. However, taking an anti-austerity position could serve to be doubly beneficial to Letta as it would allow him to embark on pro-growth policies bolstering his own resume as well as winning over anti-austerity rivals such as Silvio Berlusconi and his followers.
Besides growth and fighting austerity, a key policy goal of Letta's regime will be election reform. This was expected by many and it most likely means that a coalition created by Letta will push through election reform quickly and call for new elections late this year or early next year.
Although Letta is anti-austerity, he is a pro-European politician and should be a good choice for negotiating with other leaders around Europe. Also to note, Letta is a fluent English speaker and will become the second-youngest Prime Minister ever at the age of 46.
Italian stocks traded lower on the news however they had rallied sharply the previous two trading days, so the sell-off could simply be a buy-the-rumor-sell-the-news move. Earlier this week, it had been rumored that a coalition was set to be announced and now it looks increasingly likely.
The Italian FTSE MIB Index slid 0.58 percent in mid-day trading in Milan, led lower by financial stocks and industrials on fears that the anti-austerity policies of the new government could expose the nation's budget to further deficits. Under the previous regime of Mario Monti, the government was able to return to a structural surplus (meaning that the budget ran a surplus before interest payments).
The new budget fears circulate around a new property tax law that was enacted under the previous regime. Silvio Berlusconi and his party members, key to a majority coalition for Letta, have openly said that negotiating this tax lower, and potentially eliminating it all-together, would be a sticking point to forming a majority. Economists believe that doing so would leave a large funding gap in the Italian budget.
Looking forwards, Italy is set to auction 6-month bills Friday followed by the key business confidence survey on Monday and the manufacturing PMI on Wednesday. However, all eyes will be on the European Central Bank's meeting on Thursday and any comments that the ECB Governing Council has on the new government.
View Comments and Join the Discussion!
Posted-In: News Bonds Politics Forex Events Global Econ #s Economics Best of Benzinga