2013: Year of the Mega Deal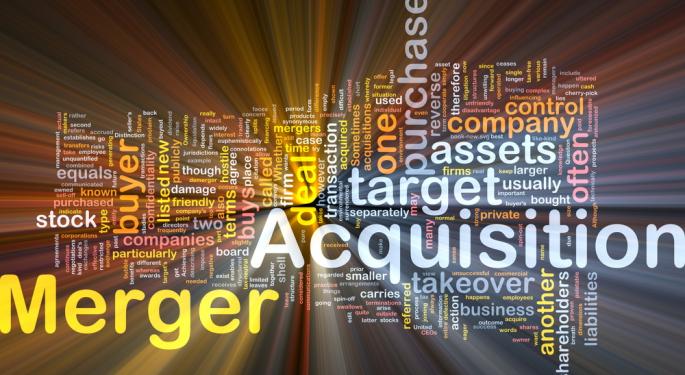 Just one and a half months into 2013 and it already appears as though 2013 will be the year of an M&A boom. Analysts have been calling for a surge in mergers and acquisitions for years now, due to cheap financing rates.
However, now that the equity prices have risen to new multi-year highs, sellers are beginning to feel more confident that they are not selling at bargain basement prices. As long as prices remain strong and financing cheap, 2013 could very well be the year of the mega deal.
Already in 2013, the 10 biggest deals have totaled nearly $90 billion. In 2012, the ten biggest deals totaled a mere $71.25 billion, showing that this year is already set to smash 2012. Also, the biggest deal this year, Warren Buffett's Berkshire Hathaway (NYSE: BRK-A) (NYSE: BRK-B) buying H.J. Heinz Company (NYSE: HNZ) for some $28 billion.
Buffet's purchase of Heinz was not a normal Buffett deal, though. Buffett partnered with private equity firm 3G Partners in the deal and, unlike many Buffett purchases, the deal involved a significant amount of leverage. Buffett's move into debt financing for deals shows the true underlying strength of the M&A market, especially as he is one of the more conservative investors in the market who rarely likes to use leverage in buyouts.
So far through just one and a half months of 2013, the top ten deals have surpassed the top ten deals of 2012. They are:


H.J. Heinz (NYSE: HNZ) is being sold to Berkshire Hathaway (NYSE: BRK-A) (NYSE: BRK-B) and 3G Partners for $28 billion.

Dell is in final discussions to go private in a $24.4 billion management buyout.

Crexus Investment Corp. (NYSE: CXS) was sold to Annaly Capital Management (NYSE: NLY) for $996 million.

Notably in those ten deals are the three mega deals already to have taken place this year. With cheap financing, high equity prices (meaning an increased willingness for owners to sell), and a healthy M&A market, more deals could come. One notable deal that has been rumored for nearly one year is the management buyout of Best Buy (NYSE: BBY). Over the summer, sources thought a deal was close only for discussions to break down.
It is important to note that the recently announced management buyout of Dell is not closed yet and is facing lots of shareholder rebuffs. Notable activist investor Southeastern Asset Management said it would vote its shares against the deal and other institutional shareholders have joined the chorus of those against the deal in recent weeks. The final vote will determine whether the deal goes through.
It should also be pointed out that added to the list of acquisitions should be the merger of American Airlines (PINK: AAMRQ) and United Airlines, which together creates the largest airline in the U.S. Once again, the cheap financing, the good selling prices and a health M&A market should make 2013 the year of the mega deal. So grab your popcorn, because this is going to be one heck of a show.
Posted-In: M&A News Bonds Rumors Previews Asset Sales Management Insider Trades Best of Benzinga
View Comments and Join the Discussion!