Kyle Bass: Investors Buying Japanese Stocks are Picking Up Dimes in Front of a Bulldozer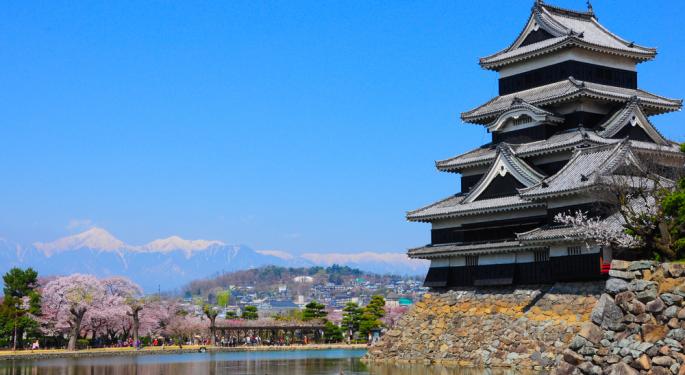 Hayman Capital's Kyle Bass spoke with CNBC's David Faber on Friday about his outlook for a number of markets and how his hedge fund is positioned.
Bass was particularly adamant about Japan's disastrous fiscal situation and his belief that the Japanese yen and bond market is headed for a spectacular collapse.
He said that the county has a debt level which is 24-times its tax revenue. These levels are exacerbated by the fact that labor participation is on the decline in Japan as the country's low birth rate cannot keep up with an aging population.
Bass said that the central bank's 2 percent inflation target will help to accelerate the country's fiscal explosion as a rise in interest rates will make Japan's situation untenable. He added that 99 percent of people get crises wrong, and that it is difficult to predict the end of a debt supercycle but that when it happens in Japan, it will all turn at once.
According to Bass, the yen will be "strongest right before the crisis" and interest rates could be at their lowest rate.
The situation will begin to deteriorate rapidly once a preponderance of people realize that Japan's fiscal circumstances are untenable. Bass told Faber that Japan spends 25 percent of its revenue on interest and 50 percent on debt service.
He argued that a 2 percent move in interest rates would cause the government's finances to detonate. He noted that the Japanese have been buying up Western assets, Softbank's purchase of Sprint (NYSE: S) for example, and that this makes a lot of sense if the yen is on a course to collapse.
Bass said that "if I were them, I would take every yen I have and buy foreign assets." The export of yen, however, could trigger the collapse, according to Bass.
He said that he believes that the clock towards collapse has started and that it will occur within 18-24 months. The repercussions of such an event will ripple through the currency, bond and equity markets.
Bass added that investors who are buying Japanese stocks are "picking up dimes in front of a bulldozer."
The hedge fund manager also spoke about his bullish look for U.S. housing. He said that Hayman is long just about anything that has to do with the housing market. The fund is now positioned very long in mortgage bonds, which are the same instruments the firm bet against heading into the housing collapse.
Posted-In: CNBC News Bonds Hedge Funds Movers & Shakers Events Global Econ #s Best of Benzinga
View Comments and Join the Discussion!