World Bank Cuts Global Growth Forecast, Warns on Increased Stimulus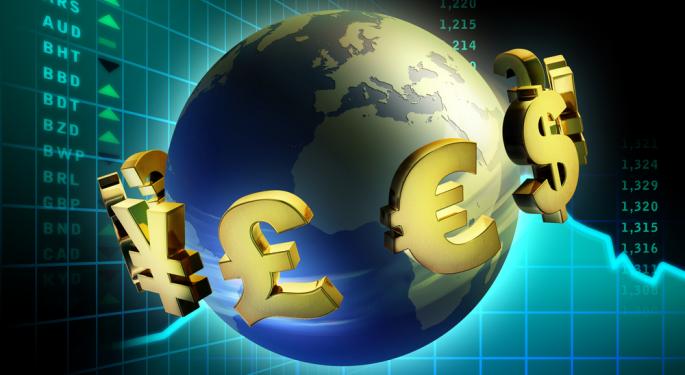 The World Bank, in its semi-annual Global Economic Prospects Report, cut global growth forecasts for 2013 and warned nations on using stimulus to create a short-term boost to economic growth. The World Bank cut its 2013 GDP growth forecast to 2.4 percent from the previous 3 percent forecast, which would be a modest improvement over its forecasted 2.3 percent growth in 2012.
In forecasts that predict only marginally better growth prospects for 2013 than for 2012, the World Bank also warned developed nations to avoid short-term economic fixes through fiscal stimuli. The warning comes just one week after Japan, the world's third-largest economy, launched a new $116 billion stimulus and has also made pledges to devalue the yen in order to boost exports.
The Bank also noted that, despite growth rates remaining well below the levels seen pre-crisis, developed nations are seeing relatively high rates of industrial utilization, meaning that companies could look to invest in hard assets in the coming years to avoid running to near to capacity. This would be a boost to the global economy, as it would improve efficiency and create jobs around the world.
World Bank President Jim Yong Kim was coy in growth prospects and his comments suggest that much uncertainty remains in the global economy. "The economic recovery remains fragile and uncertain, clouding the prospect for rapid improvement and a return to more robust economic growth."
Further, the World Bank expects the division between growth rates of developed and developing nations to continue in 2013. Poorer, developing countries are expected to grow 5.5 percent in 2013 while developed, wealthy nations are expected to only grow a modest 1.3 percent. The World Bank sees this pattern continuing through 2015 however the Bank did highlight that one key risk to forecasts is the eurozone and the breakout of a new round of crisis surrounding fears over the finances of European sovereigns.
The risk of a sudden eurozone implosion and breakout may have been abated by ECB President Mario Draghi announcing (and not actually implementing) the Outright Monetary Transactions policy, however risks still remain of another round of crisis. The World Bank said that another breakout of European crisis would be cause for growth forecasts to be lowered and that a U.S. fiscal deal is also critical to global growth. The Bank was also concerned with investment in major economies such as China slowing and with an uptick in oil or food prices causing uncontrollable inflation.
Rich countries are still reeling from the disastrous effects of the 2008 crisis and the Bank warns that the world economy will not see a large boost from exports from these economies for several years. Instead, the Bank suggests that countries should focus on investing on emulating the success from the 1990's and early 2000's by investing in structural reforms, education, improved government, and investment conditions to produce more productivity-enhancing tools.
Posted-In: News Bonds Commodities Forex Events Global Econ #s Economics Best of Benzinga
View Comments and Join the Discussion!