Non-Farm Payrolls Rise Slightly In December, Unemployment Rate Flat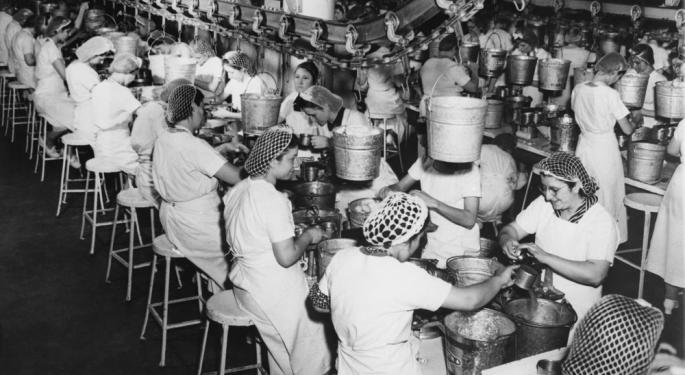 Non-Farm Payrolls were reported at 155,000 jobs added in December as job growth continued to improve at a lackluster rate. Economists had been expecting a gain of 150,000 jobs in the month, more than the 146,000 jobs added in November. Also, the unemployment rate was flat in December at 7.8 percent from an upwardly revised 7.8 percent in November. Economists had been expecting a flat reading from the initial November reading of 7.7 percent for the unemployment rate.
Importantly, private payrolls, total Non-Farm Payrolls less the public sector, rose 168,000 in December even though economists had only expected a slight rise from November's 147,000 private jobs added to 148,000 in December. Also, the Labor Force Participation Rate, a key measure of job demand from those not currently employed, stayed near multi-decade lows at 63.6 percent, a flat reading compared to November's reading of 63.6 percent.
Digging through the report, strong employment gains in manufacturing and construction point to structural strength in employment, while the drop in retail employment is probably a cyclical effect following the increases in hiring before the holidays around Black Friday. Also, the health care sector added an astounding 55,000 jobs in December, a strong improvement from November's reading of only 25,900 jobs added.
Further, the average hours worked and average hourly earnings increased, a sign that pre-tax income may have improved in December for many Americans, before the Fiscal Cliff takes away more income due to tax hikes. The expiration of the payroll tax break and income tax hikes for those higher-income Americans create a need for pre-tax income growth just to maintain the economy at current levels.
It is important to note that job growth near 150,000 jobs added per month is barely enough to absorb the flow of new employees into the labor force per month. Therefore, it would take consistent readings above this level over a series of months or years to make a meaningful dent in the unemployment rate.
Also, as the report is a survey, statistical assumptions are used and the report has a rather large confidence interval. Effectively, the reported number is not an exact figure but suggests that there is a 90 percent chance that the true number of jobs added is within 100,000 jobs added on either side of the reported figure. So, if the reported number is 150,000, there is a 90 percent chance that the true number lies between 50,000 and 250,000 jobs added.
The data will most likely mean that the Fed will continue to ease and print more money, as it has now said that it will print at a constant rate per month until the unemployment rate falls significantly. As the unemployment rate is unlikely to move lower (for good reasons at least) until job growth improves above 200,000 jobs added per month, the Fed is likely to keep the proverbial spigot open for a lot longer and maintain its loose policy stance. However, the unemployment rate could decline simply because more people are leaving the labor force.
Markets were fairly unchanged on the report and remained near levels seen before the release of the report. S&P 500 futures ticked slightly higher and rose 2.4 points to 1,456.20 and 10-year U.S. Treasury Bond yields rose 4 basis points to 1.95 percent following the release of the data. In currencies, the EUR/USD rose about 15 pips to 1.3027 on the release and the dollar weakened against the yen with the USD/JPY declining slightly to 87.91, below the 88 level seen before the release.
Commodities markets improved slightly after the release, with front-month WTI Crude Futures down only .9 percent to $92.07 per barrel and Brent Crude Futures down only 1.1 percent to $110.96 per barrel. In metals, gold regained some losses and traded lower by only 2.29 percent following the release at $1,636.50 per ounce while silver futures were lower by 3.99 percent at $29.50 per ounce.
Overall, the report was a non-event and showed that the status quo of mediocre employment growth and slow GDP growth were the theme for 2012. The real question that remains to be unanswered may be more important: will the same prevail in 2013?
Posted-In: News Bonds Futures Commodities Forex Events Global Econ #s Best of Benzinga
View Comments and Join the Discussion!