Benzinga's 13 Themes for 2013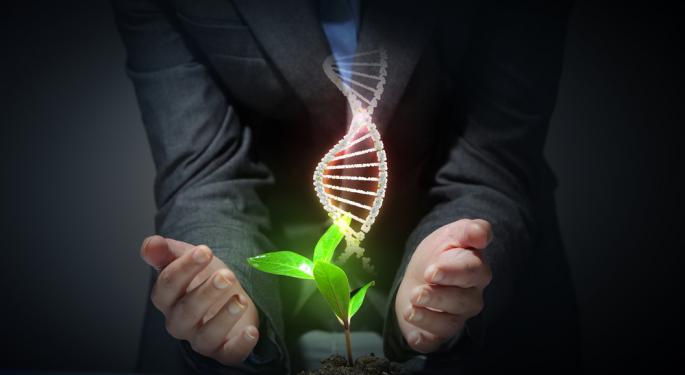 With 2013 just around the corner and most traders already closed up for 2012, it's time to look ahead to 2013. Some of the key events and market drivers next year can be foreseen and some may be somewhat speculative, but in all 2013 looks set to be another whip saw year, filled with continued market swings as politics and decision-making becomes more and more intertwined in financial market pricing.
Here are 13 key themes/events that could be driving markets in 2013. Good luck next year.
1. The Fiscal Cliff is Not So Much a Cliff and More of a Bunny Hill. Whether a deal is struck before or after December 31, 2012, it is unlikely that the drastic effects that politicians mention and that pundits like to pander about will actually come into effect. Consider, taxes do not get paid until April of the next year so the drastic, Earth-shattering tax hikes that are mentioned may not be as drastic as they seem; remember, in the 1990's, taxes were higher and the economy was booming.
Also, spending cuts do not happen overnight and it is up to agencies to decide what to cut from their respective budgets, and so it is likely that most cuts will be back-loaded, not front-loaded in 2013. However, one key drag on the economy will be the ending of extended unemployment benefits.
2. Bashaar Al-Assad Loses Power in Syria. This would be a long time coming should it happen and now the U.S. government even recognizes the rebels fighting for their own survival as the only real government in Syria. It is increasingly likely that Syria will go the route of Libya, with NATO forces intervening to help stave off the Syrian armies fighting against and murdering their own people, both those fighting and innocent civilians including women and children.
Foreign aid would pile into the country and should add as a boost to the regional economy, including Turkey and Israel. Turkish equities could rally substantially on such news.
3. Italy's Political Crisis Flares. In the wake of the return of Silvio Berlusconi, the Italian political system returns to a state of turmoil as pro-austerity parties get shut out of elections in favor of pro-spending, pro-growth parties. Even if Monti's party were to win, Berlusconi's parties will work hard to win enough seats to deny Monti and his allies a majority and could block the creation of a government that sticks to the austerity policies prescribed by Germany.
4. China Continues to Stabilize at Lower Growth Levels. The Chinese economy has shown signs of stabilization in the second half of 2012 and although some think tanks forecast higher growth, China itself is targeting approximately 7.5 percent GDP growth over the next decade per year. Thus, it is likely that China will grow at current levels around 7.5-8 percent in 2013 which would equate to approximately world GDP growth of between 3-4 percent.
In addition, the U.S. will continue to grow below trend near 2.5 percent and the Eurozone will remain in recession for most of 2013, unlike what many economists are forecasting. Lack of economic confidence and a renewed banking crisis will keep growth down while less intense austerity in 2013 will be a positive.
5. Central Banks Loosen Policy Further. The Fed has, at this point, effectively pledged to print dollars until its proverbial eyes bleed while the Bank of Japan looks set to do the same, if not more, to weaken the yen. Remember, the Swiss National Bank is already buying unlimited amounts of euros to keep the EUR/CHF peg in tact.
The ECB will remain hawkish as ever but it appears that another 25 basis point rate cut will come at some point in the first half of 2013 to spur growth. As the U.K. economy sputters, new Bank of England Governor Mark Carney will most likely take a more hawkish tone, as he has done at the Bank of Canada. Nonetheless, the BoE will probably expand its asset purchase program or cut rates once again to spur growth.
6. U.S. Gets Downgraded Again. The political gridlock surrounding the Fiscal Cliff and the inability of politicians to act like anything but children will lead to at least one of the major ratings agencies to downgrade the U.S. further. However, if the last downgrade cycle is any indication, owning U.S. Treasuries is the safest place to be in that scenario.
7. European Sovereign Downgrades. It is no surprise to anyone that Europe has a debt problem, and in 2013 more nations could be downgraded. One that has been rumored over the past few months and seems increasingly likely given the increasing Target II liabilities on its sovereign balance sheet is Germany; a German downgrade in the first half of 2013 will surely spark a new fare-up of the European debt crisis.
Expect further downgrades for France, Italy, and Spain as banks continue to weaken and the economy does not recover. Also, the political crisis in Italy and the spiraling deficits in Spain will also be catalysts.
8. Stocks Rally in Second Half of 2013. It's been the playbook for the last few years, and why should 2013 be any different? Stocks will begin the year strong, sell-off on some flare-up of the European debt crisis, and then rally into the new year in 2014. Also, the downgrades of sovereign debt actually will make equities more attractive to quantitative models on a risk-weighted basis because the increased credit risk of government bonds means that investors will put more money into equities, as they appear more safe comparatively than before.
9. Mega-Cap Tech Continues to Lead From the Top. It may not be Apple (NASDAQ: AAPL) in 2013, but mega-cap tech have been the leaders in the post-2009 bull market and should continue to be in 2013. Companies such as Google (NASDAQ: GOOG) and Microsoft (NASDAQ: MSFT) look set to have great years in 2013 as they continue to catch-up to Apple's product suite.
Also, some of the dogs of the group including Intel (NASDAQ: INTC) and IBM (NYSE: IBM) could catch-up in 2013.
10. Portugal Continues to Be the Poster-Child for Austerity. 10. Portugal has quietly emerged from its debt crisis and has done so rather valiantly. After beating privatization targets for 2012 and having seen bond yields fall sharply over the course of 2012, the country looks set to improve further in 2013. Pundits have pointed to Ireland as the prime example of austerity working, but special circumstances such as trade ties to England helped Ireland. In truth, Portugal is the best case of austerity working well.
11. Bank of Japan Is Only Partially Successful in Weakening the Yen. 11. The attempts by Japan to weaken the yen and boost growth at first work, but as the move has been front-run by numerous traders (USD/JPY rallying from 78 to 86 in a few months), the market fizzles out and no further assistance comes to Japanese exports from the currency markets. A currency peg akin to that of the Swiss National Bank would be the only remaining option for Japan to boost its currency back above 100.
12. Australian Mining Boom Reaches Its Peak. 12. The Australian mining boom reaches its peak and output growth stalls. As China slows along with the rest of the emerging world, the demand for Australia's mineral deposits will wane as well, resulting in a weakening currency, bond downgrades, and strains on the nations banking sector both through loans and credit rating downgrades following a sovereign downgrade.
13. Mother Nature Roars Her Head. In 2011 it was the Japanese earthquake and tsunami, in 2012 it was Sandy, in 2013 who knows what, but there always seems to be some major environmental/geologic catastrophe that gets written into history. Thus, it begs to reason that something will happen that will not be forgotten. Pray that such an event is either easily prepared for or avoids serious human casualty, but Mother Nature is always both cruel and just and 2013 should be no different.
Good luck and good trading in 2013. Have a very happy new year from all at Benzinga.
Posted-In: News Bonds Commodities Previews Forex Events Global Economics Best of Benzinga
View Comments and Join the Discussion!