Two Sub-$10 Stocks That Could Graduate to Double-Digits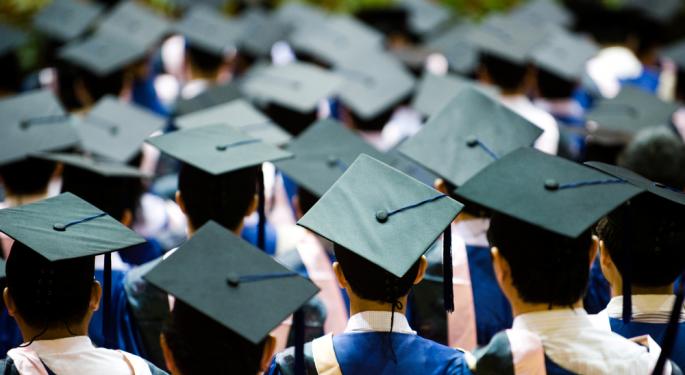 Revisiting the theme that price alone is not the true determinant of a stock's total value is a task worth repeating from time-to-time. Even more so when investors find themselves seduced by the temptation of volatile single-digit stocks.
The temptation is easy to understand. After all, $10,000 in capital buys a lot more shares of an $8 stock than an $80 stock. Of course, it is this conventional way of thinking that has plagued so many investors in the past when it comes to single-digit stocks.
Still, not all single-digit stocks are afflicted with that condition forever. Many have the potential to graduate to $10 and beyond. Here are some candidates to make that move in 2013, though in a couple of examples while $10 may be a real possibility, how long the stock stays there is up for debate.
Alpha Natural Resources (NYSE: ANR) Like many coal stocks, Alpha Natural spent the bulk of 2012 plunging. With just a few trading days left in the year, the stock is down 54.5 percent. The primary catalyst behind Alpha Natural's 2012 woes has been thermal coal demand or lack thereof. Thermal coal is the coal variety used by electric utilities, but with natural gas prices depressed, utilities have turned to cheaper, cleaner gas as an alternative.
Slack thermal coal demand prompted Alpha Natural to announce significant production reductions in the third quarter. Investors may remember that Alpha Natural acquired Massey Energy to increase its exposure to metallurgical coal, the coal grade used in the the production of steel.
That move has not worked out so well, at least not yet, because metallurgical coal demand by emerging markets consumers has waned, forcing prices lower. Weak metallurgical coal demand is also one reason why Standard & Poor's recently lowered Alpha Natural's credit rating to BB- from B+. That downgrade takes the company deeper into junk territory.
All of this may imply that Alpha Natural is a stock to stay away from. However, the shares have jumped 29.4 percent in the past month. Additionally, Alpha Natural is positioned to take advantage of any significant increase in natural gas prices because that would force utilities back to thermal coal. Or the Chinese and Indian economies could rebound enough to jolt metallurgical coal prices. With a beta of 1.68 and the shares flirting with $9.30, Alpha Natural could easily hit $10 in the near-term. Bullish economic data points out of China could carry the stock even higher.
Caesars Entertainment (NYSE: CZR) Speaking of companies with junk credit ratings whose shares have recently been in rally mode, there is casino operator Caesars. This is how bad this stock has been since its February IPO: The shares have lost 50 percent since then and that is despite a 35.5 percent jump in the past month.
Perhaps more impressive is the fact that Caesars rallied after Superstorm Sandy punished Atlantic City, New Jersey where the company operates four casinos. Either way, this stock is on fire and that is with the investment community knowing Caesars is carrying over $20 billion in debt that costs $1.5 billion per year to service.
Paying $1.5 billion in interest annually means that until Caesars can boost its credit rating, an unlikely scenario in the near- to medium-term, the company is devoting almost double its current market cap to interest expenses. Fitch ratings even said Caesars could be a bankruptcy candidate in the future.
The ability of Caesars shares to hit $10 revolves around the same premise that keeps gamblers coming into casinos: Nothing is impossible, though the desired outcome may not be highly probable. Caesars does have one thing in its favor: A massive short interest. Nearly 17.6 percent of the shares outstanding are sold short meaning it would take nearly three trading weeks for the shorts to cover.
Said differently, should Caesars announce any news that is even remotely decent in early 2013, the ensuing short-covering could fan the flames of a Caesars move to $10. With over $20 billion in debt, do not bet on a lengthy stay in double-digit territory though.
View Comments and Join the Discussion!
Posted-In: Long Ideas News Bonds Short Ideas Downgrades Commodities After-Hours Center Markets Best of Benzinga