Muni Bond ETF Doing Dividend Damage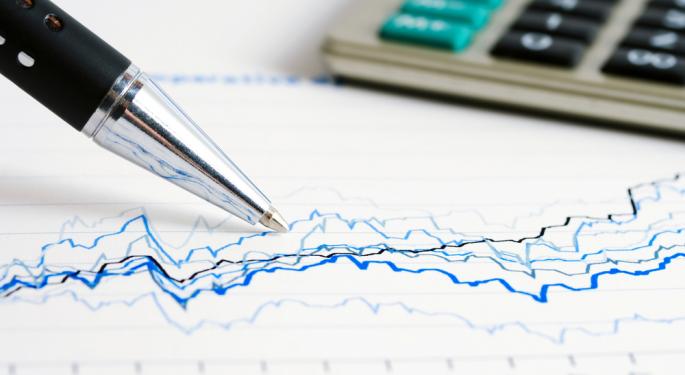 As support among both parties builds for reducing the tax breaks offered by municipal bonds, the major ETFs tracking these bonds continued sliding on Friday.
The iShares S&P National AMT-Free Municipal Bond Fund (NYSE: MUB), the largest municipal bond ETF by assets, is off nearly one percent in late Friday trading. MUB, which has $3.5 billion in assets under management, has lost almost 2.7 percent since December 3.
Worse yet than the percentage declines is the erosive effects MUB's woes are having on the dividends investors have earned with the ETF. No, that does not mean MUB's monthly payouts are in danger of being cut or eliminated. However, the ETF's recent woes have had an adverse impact on the dividend's ability to juice investor returns.
MUB closed at $111 on Friday December 14. On December 3, the ETF traded around $113.70. In dollar terms, MUB has lost $2.70 in 10 trading days. To this point in the year, MUB's combined dividends equal about $3 per share. Said another way, if MUB falls another 30 cents on Monday, investors will be banking on capital appreciation and not dividends to generate alpha in a municipal bond ETF. Usually, it is the other way around. The negative catalyst for MUB and its rivals has been the increasing willingness of both parties to to to change the tax-exempt status of municipal-bond interest in an effort to dodge the fiscal cliff.
That move, if it comes to pass, would be a stark contrast to previously established precedent. Since the Sixteenth Amendment of the Constitution was adopted almost 100 years ago, the government has opted not to tax interest on tax-exempt muni issues.
For their part, politicians are framing the argument as a way of taxing the rich, who allegedly enjoy the tax breaks afforded by municipal bonds. To be sure, there are probably a lot of wealthy Americans that own municipal bonds and the corresponding ETFs for the tax benefits. It is also fair to say there are a lot of retirees and seniors that use the asset class for as conservative way to generate income.
MUB has not been the only municipal bond ETF to be hit by political chatter. The Market Vectors High Yield Bond ETF (NYSE: HYD) plunged 3.1 percent on Friday on volume that was better than five times the daily average. That means that since December 3, HYD has tumbled 4.83 percent, roughly the amount of its dividend yield.
To be precise, HYD's trailing 12-month yield is 4.88 percent, according to Market Vectors data. Based on that number, it can be estimated that HYD's total 2012 payout will be in the area of $1.60 a share, give or take a few cents. In dollar terms since December 3, HYD has fallen by just over $1.40, nearly potentially wiping out the estimated 2012 dividend in the process.
Perhaps there is a way for the fiscal cliff to be solved without damaging the tax-exempt status of municipal bond interest. Until it becomes evident that that is the case, these ETFs and others could remain under pressure.
For more on municipal bond ETFs, click here.
View Comments and Join the Discussion!
Posted-In: Long Ideas News Bonds Short Ideas Dividends Dividends Specialty ETFs Politics Best of Benzinga