Could the Outcome of a Japanese Election Make Ford, GM Shorts?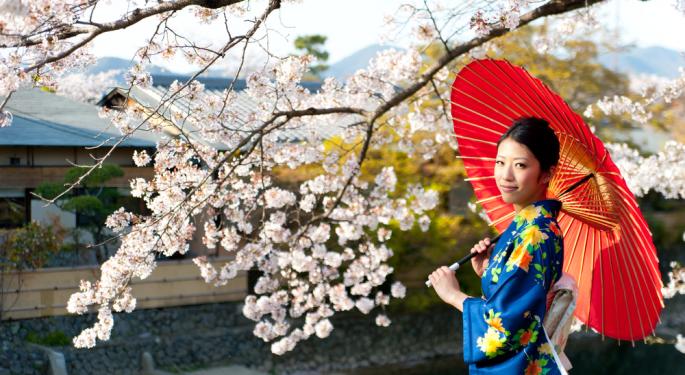 Come Monday, it might be a wise move for U.S. investors to consider shorting the domestic car manufacturers.
On Sunday, Japan will hold an election to determine its next prime minister. A popular favorite to win the spot is Japan's Liberal Democratic Party head Shinzo Abe.
In his campaign, Abe has pushed for a new economic policy: unlimited bond purchases with an explicit inflation target.
As is widely known, Japan has been in an economic slump since about 1990. Its economic malaise has been punctuated with brief periods of growth, but for the most part, Japan has seen declining asset prices and deflation for over 20 years.
Most recently, Japan's yen had strengthened to around 77 per U.S. dollar, but has faded back to above 80. Ideally, Japanese politicians would probably like to break the 100 level, so as to boost Japanese exports.
Japan, a country mostly lacking in natural resources, has long been dependent upon exports, particularly high-tech electronics. With a strong currency, Japan's exports cost more on the world market, lowering demand, and leading to weakness in Japan's broader economy.
Since the Federal Reserve began its policy of quantitative easing in the wake of the 2008 financial crisis, the yen has strengthened as the dollar has weakened. Now, should Abe be successful in getting the Bank of Japan to go along with his aggressive policy goals, the yen could move strongly lower against the dollar, cheapening Japanese exports.
Unfortunately for American manufacturers, any gain the dollar makes against the yen would mean American products appear relatively more expensive. Companies like Toyota (NYSE: TM) and Honda (NYSE: HMC) could get a boost while Ford (NYSE: F) and GM (NYSE: GM) lose market share.
Year-to-date, shares of GM are up over 27 percent, while shares of Ford are up about seven percent. Even if the yen weakens, both companies could still benefit from a secular growth trend in auto sales. The average age of a car on the road in the U.S. remains historically high, and any improvement in the broader economy could boost the demand for cars.
At any rate, investors in these companies would do well to keep an eye on the political situation in Japan.
Posted-In: News Bonds Short Ideas Futures Politics Forex Global Economics Best of Benzinga
View Comments and Join the Discussion!