S&P Sees Strong 2013 For Bond, Emerging Markets ETFs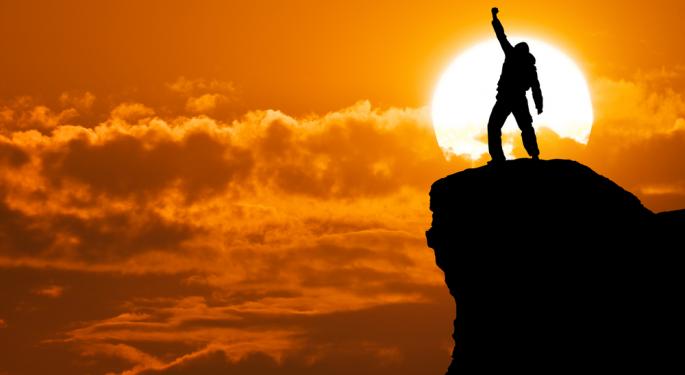 With inflows to exchange-traded products on a record pace this year, industry observers and market participants are turning to their heads to what 2013 has in store for ETFs. Following $15.6 billion in inflows last month, which bring the year-to-date total to $154 billion, the year ahead for ETFs looks bright in the eyes of some.
"While many forecasts for 2013 are tied to the state of the U.S. economy and the likelihood of Congress having resolved the fiscal cliff, S&P Capital IQ believes the ETF industry will continue to gather assets," said S&P Capital IQ in a research note.
The research firm points to expense ratio reductions as one driver of inflows to ETFs, calling 2012 "the year of the expense ratio cut." In September, Charles Schwab (NYSE: SCHW) cut fees on all of its lineup. BlackRock's (NYSE: BLK) iShares, the world's largest ETF sponsor, would fire back with its own fee reductions. In late November, PowerShares, the fourth-largest U.S. ETF sponsor, cut fees on six of its ETFs.
Of course, it cannot be forgotten that Vanguard, often viewed as the low-cost leader in the ETF space, announced index changes for 22 of its ETFs in October. Those changes are aimed at lower investor costs and position Vanguard to potentially lower fees on those products next year.
S&P Capital IQ did note that emerging markets ETFs appear poised to thrive again in 2013.
"One prediction we will make is that diversified international and emerging market products will continue to garner attention as investors seek out low-cost, diversified ways to take on added risk in hopes of achieving higher returns," the firm said in the note.
S&P Capital IQ highlighted the PowerShares S&P Emerging Markets Low Volatility Portfolio (NYSE: EELV) and the iShares Core MSCI Emerging Markets ETF (NYSE: IEMG) as newly minted funds that could provide competition to the Vanguard MSCI Emerging Markets ETF (NYSE: VWO). IEMG debuted in October as lower cost alternative to VWO. The iShares offering has an expense ratio of 0.18 percent compared to 0.2 percent for VWO. IEMG now has $130.1 million in assets under management.
EELV, which debuted in January, has accumulated $86.5 million in AUM. That fund along with the iShares MSCI Emerging Markets Minimum Volatility Index Fund (NYSE: EEMV) have benefited from investors' appetite for low volatility ETFs. While both EELV and EEMV have slightly higher expense ratios than VWO, both have delivered superior returns in 2012.
Bond ETFs will continue to be asset-gathering juggernauts, in S&P's opinion. Inflows to the group totaled $3.8 billion last month and stand at $48 billion for the year. The research firm highlighted the inflows to the PIMCO Total Return ETF (NYSE: BOND) and the SPDR Barclays Capital Short Term High Yield Bond ETF (NYSE: SJNK). Those two ETFs debuted earlier this year and have gathered assets at break-neck speed. BOND could end the year with $4 billion in AUM while SJNK has attracted $551.6 million since its mid-March launch.
More established bond funds also have the potential to thrive again next year, S&P noted.
"With the yield on the 10-year Treasury note likely to remain below 2% in 2013, we think investors will continue to see the benefits of these ETFs and more established and diversified ones such as iShares Core Total Return US Bond Market ETF (NYSE: AGG) and the Vanguard Total Bond Market ETF (NYSE: BOND).
For more on ETFs, click here.
View Comments and Join the Discussion!
Posted-In: Long Ideas News Bonds Short Ideas Specialty ETFs New ETFs Emerging Market ETFs Pre-Market Outlook Best of Benzinga