Futures Rise on Election Day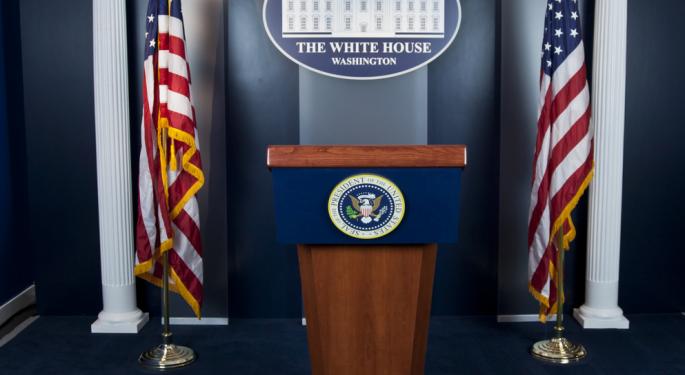 U.S. equity futures rose in pre-market trading on election day. Heading into the vote, the candidates are in a statistical dead heat as the margin of error on all of the tracking polls is generally wider than the difference in the surveys; thus, this is one of the closest races in history.
Top News
In other news around the markets:


The Royal Bank of Australia did not cut rates as expected overnight. Economists surveyed by Bloomberg had expected a cut of 25 basis points following a cut last month also of 25 basis points. The bank noted higher than expected inflation and a stabilization in China as its rationale for holding rates.

Spanish Prime Minister Mariano Rajoy spoke overnight saying that 2012 will be the worst year for Spain and that Spain would only ask for a bailout if borrowing costs rose markedly. The statements came as the Spanish services PMI contracted less than expected in October.

The Greek austerity bill has reached the Greek parliament and now has to be approved by politicians before the Troika can release more bailout funds. Speculation has been rising that the parliament will not approve the bill and also fears have risen that a Greek court could rule some of the labor measures unconstitutional; without the bailout cash, Greece could default.

S&P 500 futures rose 4.2 points to 1,416.20.

The EUR/USD was flat at 1.2795.

Spanish 10-year government bond yields fell to 5.706 percent.

Italian 10-year government bond yields fell to 4.947 percent.

Gold futures rose 0.5 percent to $1,691.70 per ounce.
Asian Markets
Asian shares were mostly lower overnight as weakness from European and American trading Monday spilled over into Asia. The Japanese Nikkei Index fell 0.36 percent and the Shanghai Composite Index fell 0.38 percent while the Hang Seng Index fell 0.28 percent in Hong Kong. In addition, the Korean Kospi rose 1.05 percent and Australian shares rose 0.24 percent following the hawkish comments from the RBA.
European Markets
European shares were all higher in early trading as the eurozone services PMI was released roughly in line with estimates but did miss slightly. Spain's Ibex Index rose 0.47 percent and Italy's MIB Index rose 0.64 percent while Greek shares rose 0.75 percent. Also, the German DAX rose 0.77 percent and the French CAC rose 0.73 percent while U.K. shares rose 0.57 percent.
Commodities
Commodities were higher heading into election day with strength seen broadly in energy and metals. WTI Crude futures rose 0.53 percent to $86.10 per barrel and Brent Crude futures rose 0.59 percent to $108.37 per barrel. Copper futures rallied on the positive RBA comments, rising 0.56 percent to $348.95 per pound. Gold was higher and silver futures rose 0.71 percent to $31.35 per ounce.
Currencies
Currency markets were relatively quiet overnight save for the Aussie dollar which saw noted strength following the RBA decision. The EUR/USD was flat at 1.2795 and the dollar fell slightly against the yen to 80.18. Overall, the Dollar Index fell 0.07 percent on weakness against the yen and the Canadian dollar. In addition, the Aussie dollar was notably strong overnight rising markedly against the euro, the U.S. dollar, and the yen.
Pre-Market Movers
Stocks moving in the pre-market included:


Chipotle Mexican Grill (NYSE: CMG) rose 1.26 percent in pre-market trading following a 1.1 percent gain Monday.

AIG (NYSE: AIG) shares rose 0.88 percent as Barron's was positive on the company, citing that selling is overdone.

Bank of America (NYSE: BAC) shares fell 0.21 percent pre-market along with other large financials ahead of the election.

Deere and Co. (NYSE: DE) shares fell 0.35 percent pre-market despite positive comments on Seeking Alpha.
Earnings
There are several notable companies expected to report earnings Monday, including:


CVS Caremark (NYSE: CVS) is expected to report third quarter EPS of $0.84 vs. $0.70 a year ago.

Discovery Communications (NASDAQ: DISCA) is expected to report third quarter EPS of $0.63 vs. $0.59 a year ago.

Dish Network (NASDAQ: DISH) is expected to report third quarter EPS of $0.55 vs. $0.71 a year ago.

Marathon Oil (NYSE: MRO) is expected to report third quarter EPS of $0.64 vs. $0.91 a year ago.

News Corp (NASDAQ: NWSA) is expected to report first quarter EPS of $0.38 vs. $0.32 a year ago.

OfficeMax (NYSE: OMX) is expected to report third quarter EPS of $0.25 vs. $0.25 a year ago.

Vivus (NASDAQ: VVUS) is expected to report a third quarter loss $0.31 per share vs. a loss of $0.10 per share a year ago.
Economics
On the economic calendar Tuesday, it's election day… Also, same store sales and the Redbook will shed light on the state of the U.S. retail economy following Hurricane Sandy. In addition, the Treasury is set to issue 4-week bills, 3-month notes, and STRIPS.
Good luck and good trading.
Posted-In: Earnings News Bonds Guidance Futures Commodities Previews Forex Best of Benzinga
View Comments and Join the Discussion!