Creating a European Centralized Banking System More Difficult Than Planned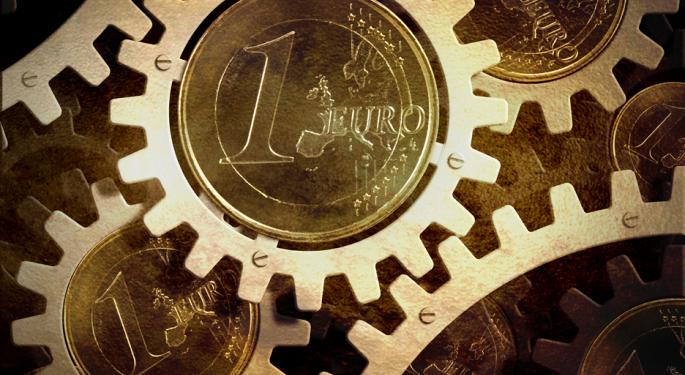 The euro continued to hover at 1.2902 on Monday morning as eurozone financial leaders continue to debate the best way to move forward with plans for a centralized bank. While investors are still waiting for signs that Spain is ready ask for a sovereign bailout, the spotlight is on the new initiative to restructure the region's banking system and fix critical flaws in the common currency.
After a two day European summit, leaders emerged with a plan to restructure the financial system in the eurozone by aligning all banks under the European Central Bank as a single supervisor. With this system, Mario Draghi's unlimited bond buying plan would be more feasible and the ECB would have the ability to inject funds into struggling countries' financial systems. The plan gave hope to the market and strengthened the euro, but as its details are worked out it's clear that implementing a new banking system will be a long and tedious road.
Mario Draghi visited Germany last week to discuss his bond-buying plan with German officials who claimed the plan would increase inflation in their country. While the meeting was praised as a positive step forward, this week's news made it clear that the Germans have terms of their own in order to restructure.
Reuters reported Monday that German Chancellor Angela Merkel has opposed sharing debt from other eurozone countries, no matter the method or its conditions. Her opposition is backed by Finnish Prime Minister Jyrki Katainen who has spoken out saying that the new plan would be unfair to his country, as his taxpayers would be required to pay the bill for another's mistake.
Instead, the two are backing a plan to give centralized control over individual countries' budget plans by allowing a veto for plans which are deemed inappropriate. Under this plan, countries who made tough cuts would receive aid as a reward to soften the blow of austerity measures. The plan, though supported by many, is not expected to materialize without Merkel giving in to debt sharing among eurozone countries.
Posted-In: Angel Merkel European Central Bank Jyrki KatainenNews Bonds Forex Global Markets Best of Benzinga
View Comments and Join the Discussion!