The Most Vulnerable Europe ETFs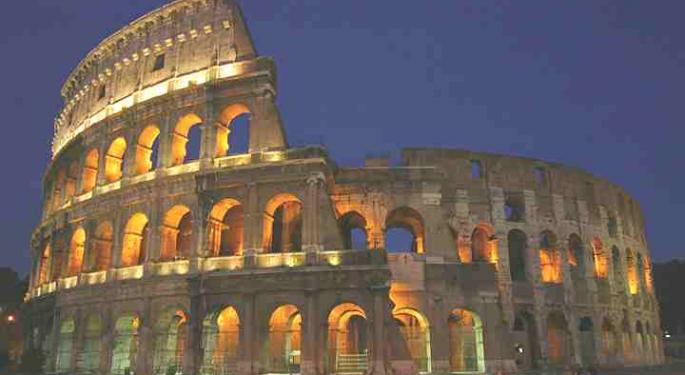 Europe is at it again. Riots in Greece and Spain along with the move back above six percent in Spanish 10-year bonds have reminded investors the Eurozone is far from out of the woods. The region has been tantalizing as of late with many of the relevant country-specific and multi-country ETFs offering impressive gains.
It should also be noted that there are pockets of brightness among the Eurozone clouds, but this week's turn for the worse could be bad news for some highly controversial ETFs.
That is the rub with a controversial ETF: The upside can be tremendous, but the downside can be even more nasty. (Of course it can be argued that, at the fundamental level, these funds should never have bounced in the first place.)
Global X FTSE Greece 20 ETF (NYSE: GREK) Looking at the Global X FTSE Greece 20 ETF and seeing that the fund is up 4.8 percent year-to-date is deceiving because that statistic glosses over some stomach-churning moves. Over the past six months, GREK has tumbled 14 percent, but in the past three months, the fund has jumped 32 percent. In the past month, GREK is up almost 19 percent, but the ETF has dropped five percent in the last five trading days.
In many ways, Greece is the biggest problem child at a playground littered with problem children. The country needs to commit to massive austerity programs, but the average Greek citizen wants none of that. Some are even able to get time off of work to attend anti-austerity protests.
Given GREK's overbought look and a 32 percent gain in just a month, this ETF wreaks of vulnerability. If support around $13.90 gives out, that is a bearish sign because that is where GREK's 200-day moving average runs to.
iShares MSCI Italy Index Fund (NYSE: EWI) Barring a disaster of epic proportions, the iShares MSCI Italy Index Fund is going to finish the third quarter with a solid gain. However, this is another example of a fundamentally flawed ETF running hard and fast in a condensed time frame. In less than two months, EWI has gained almost 16 percent.
On the bright side, a recent auction of Italian debt was successful and kept a lid on borrowing costs. One good bond auction cannot obfuscate the fact that Italy is mired in a deep recession. Tax hikes, falling disposable incomes and rising unemployment are crippling hopes for a rebound in consumer in the Eurozone's third-largest economy, according to Reuters.
Market Vectors Germany Small-Cap ETF (NYSE: GERJ The good news for the oft-overlooked Market Vectors Germany Small-Cap ETF is that Germany is not Greece, Italy or Spain. Europe's here.
Posted-In: Long Ideas News Bonds Short Ideas Specialty ETFs Small Cap Analysis Events Global Best of Benzinga
View Comments and Join the Discussion!