Benzinga Market Primer, Tuesday September 25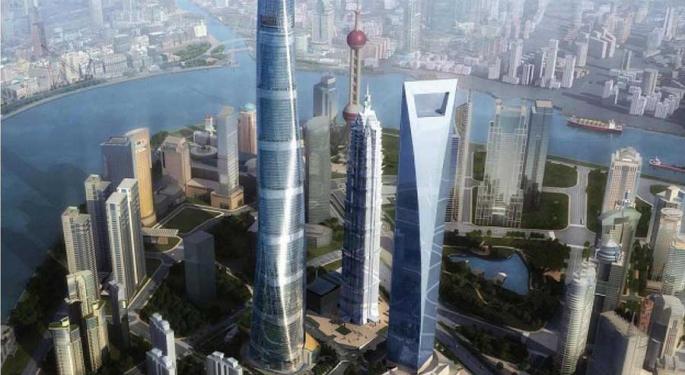 U.S. equity futures were effectively flat in early Tuesday trading as new reports out of China show that the economy may be bottoming and HSBC's Australia/New Zealand economist predicts a strong rebound in growth in the fourth quarter of 2012. The Conference Board in China's index of leading economic indicators rose 1.7 percent in August, better than expectations. This could point to a rebound in China's economy over the next few months if the index can keep climbing and coincident and lagging indicators can also turn the corner. The data conflicted with fears over the European Debt Crisis as leaders struggle to develop a long-term fix for the massive debt accumulation by governments.
In other news around the markets:


Bundesbank lawyers may be set to bring a lawsuit against the European Central Bank, claiming that the new plan launched by President Mario Draghi, known as Outright Monetary Transactions (OMT), is not legal under the ECB's mandate. This could delay both bond purchases and any rescue plan for Spain for months.

Sino-Japanese tensions are escalating as the dispute over islands in the South China Sea increases. China's Vice Foreign Minister said that there was "no tolerance" for any violations of their sovereignty, and a breakdown in relations between the two could see trade collapse which would surely hurt the global economy.

Swiss National Bank President Jordan said that it was too early to see if Europe's debt crisis was over and said that the EUR/CHF at 1.20 or 1.21 is still too low, raising speculation that the SNB would raise the peg.

S&P 500 futures rose 0.1 points to 1,451.5.

The EUR/USD was weaker at 1.2902.

Spanish 10-year government bond yields rose to 5.747 percent.

Italian 10-year government bond yields rose to 5.134 percent.

Gold rose 0.32 percent to $1,770.30 per ounce.
Overnight, Asian shares were mixed over fears of a European breakup despite the stronger data in China. The Japanese Nikkei rose 0.25 percent and the Hang Seng Index in Hong Kong rose 0.02 percent. However, the Shanghai Composite Index in China fell 0.19 percent and the Korean Kospi fell 0.6 percent while Australian shares fell 0.29 percent. Also, European shares were mixed as Spanish and Greek shares rose. Spain's Ibex 35 Index rose 0.05 percent and Greek shares also rose by 0.05 percent. Italian shares fell 0.44 percent as the latest consumer confidence report showed a slight uptick in confidence, but the index remained near record lows. The German DAX fell 0.34 percent and the French CAC fell 0.4 percent.
Commodities were largely higher in early Tuesday trading, led by the energy complex. WTI Crude futures rose 0.69 percent to $92.56 per barrel and Brent Crude futures rose 0.62 percent to $110.49 per barrel. Copper futures rose 0.7 percent to $375.75 per pound on the Chinese economic news. Gold was higher and silver futures rose 0.68 percent to $34.215 per ounce.
Currencies had a pro-dollar bias in early Tuesday trading as the Dollar Index rose 0.14 percent in early trading. The EUR/USD was weaker trading near 1.29 as the dollar weakened against the yen. Once again, the Aussie dollar and the Canadian dollar were weak, as the AUD/USD fell to 1.0409 and the USD/CAD rose to 0.9805. The EUR/CHF is trading marginally lower on the session but is higher than where it was before SNB President Jordan began speaking.
Stocks moving in the pre-market included Safeway (NYSE: SWY), which rose 1.94 percent as a Wall Street Journal report indicated that the grocer, along with others, is set to make a stronger push into health foods. Caterpillar (NYSE: CAT) shares fell 2.2 percent in early trading as the company cut guidance for 2015, citing that global growth would remain anemic for the next few years. Boeing Shares (NYSE: BA) fell in early trading despite the company delivering the first 787 Dreamliner to United Airlines (NYSE: UAL).
Notable companies reporting earnings Tuesday include:


Carnival Cruises (NYSE: CCL) is expected to report quarterly EPS of $1.44 vs. $1.69 a year ago.

Factset Research (NYSE: FDS) is expected to report quarterly EPS of $1.06 vs. $0.88 a year ago.

Jabil Circuit (NYSE: JBL) is expected to report quarterly EPS of $0.58 vs. $0.62 a year ago.
On the economic calendar, investors will get fresh data on retail sales through the ICSC Goldman Same Store Sales and the Redbook. Later, the Case-Shiller Home Price Index and the FHFA Home Price Index will give further clarity into the state of the housing market. Also, consumer confidence data is due out and the Richmond Fed Manufacturing Index is as well. Also, the Treasury is set to auction 4-week bills and 2-year notes.
Good luck and good trading.
Posted-In: Earnings News Bonds Guidance Futures Commodities Previews Global Best of Benzinga
View Comments and Join the Discussion!