Unheralded $1B ETFs? They're Out There (PHB, SPCB)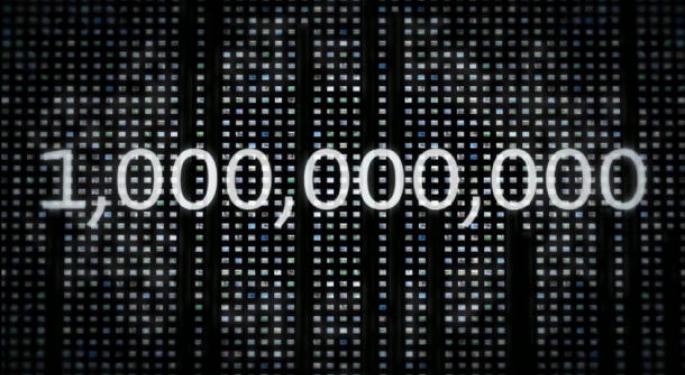 Right or wrong, it is often said that the $100 million watermark validates an ETF's existence and ensures that fund will not be subject to sudden extinction.
There is no empirical evidence to suggest that ETFs that are short on assets also fall short when it comes to performance. In fact, with so much attention being paid to just a handful of the largest funds, it is quite possible for an ETF to amass $100 million in AUM and go unnoticed.
But $1 billion in AUM should be another story, right? Many investors might be apt to say, "Surely all of the $1 billion ETFs are popular and garnering plenty of press." Not exactly. It is possible for an ETF to have just under or well over $1 billion in AUM and fly under the radar. The following research proves the point.
ProShares Short S&P500 (NYSE: SH) The S&P 500 has been grinding higher over the past few days, but apparently, some folks have not bought into the pseudo-rally. Either that or some are using the ProShares Short S&P500 as a hedging instrument on other long positions. The bottom line is this inverse product had over $1.8 billion in AUM as of July 19, according to ProShares data. The double-leveraged ProShares UltraShort S&P500 (NYSE: SDS) also has north of $1.8 billion in AUM.
iShares MSCI ACWI Index Fund (NASDAQ: ACWI) The iShares MSCI ACWI Index Fund really does not garner a lot of attention considering it is home to almost $2.7 billion in AUM and nearly 1,330 stocks. ACWI stands for "All Country World Index," but the U.S. dominates this ETF with an allocation of 47.1 percent. The U.K. is next at 8.3 percentage.
ACWI does present the opportunity for an interesting trivia question, that being "What is the only non-U.S. company found among the ETF's top-10 holdings?" Answer: Switzerland-based Nestle (PK: NSRGY), the world's largest food company.
PowerShares Fundamental High Yield Corporate Bond ETF (NYSE: PHB) Two funds, the $15.1 billion iShares iBoxx $ High Yield Corporate Bond Fund (NYSE: HYG) and the $10.9 billion SPDR Barclays Capital High Yield Bond ETF (NYSE: JNK) control the high-yield bond ETF debate.
To that end, it is not surprising that the PowerShares Fundamental High Yield Corporate Bond ETF, which has just under $1 billion in AUM, occasionally falls through the cracks. That should not be the case because over the past six months, PHB has slightly outperformed its two larger rivals.
SPDR Barclays Capital Short Term Corporate Bond ETF (NYSE: SCPB) The SPDR Barclays Capital Short Term Corporate Bond ETF is a quiet $1.1 billion ETF with a few advantages. First, it is cheap with an expense ratio of just over 0.12 percent. Second, a modified adjusted duration of just 1.9 years means the fund is not heavily exposed to rising interest rates. Third, SCPB's 1.63 percent dividend yield is not great, but it is a little better than what investors would get with 10-year Treasuries.
For more on ignored ETFs, click here.
Posted-In: Long Ideas News Bonds Broad U.S. Equity ETFs Short Ideas Specialty ETFs New ETFs Pre-Market Outlook Best of Benzinga
View Comments and Join the Discussion!