Why the Unemployment Rate Doesn't Matter Anymore
For a long time, investors, economists, politicians, and everyone else looked at the unemployment rate as the be-all, end-all indicator of the job market. Well, I am here today to tell you that it really doesn't matter anymore. Let us discuss...
We all see the headline number on cnbc on the first Friday of every month, when the non-farm payrolls report is released. Last month, the rate was at 8.1%. But who is really included in this percent and who isn't? Well, the unemployment rate as we know it is just those unemployed, meaning those currently without jobs but looking for them and are still in the labor force, divided by the labor force. So the rate can go down in two ways: 1) it can fall by reducing the number of unemployed persons in the economy through new job creation, or 2) by having those unemployed persons leave the labor force. For example, from March to April, the unemployment rate fell from 8.2% to 8.1%. However, a broader measure of the employment situation, the U-6 measure, showed no change. Thus, the unemployment rate fell simply by some giving up and becoming discouraged workers.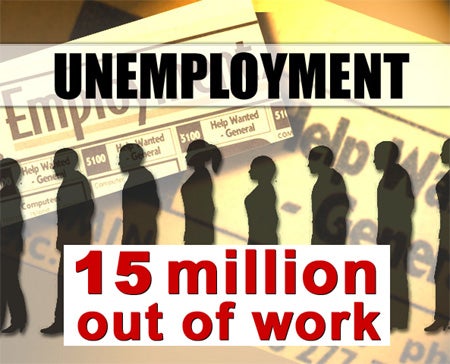 Since the great recession began, people have been taking any job they could find. Whether it be part-time or a temp job, a job is a job. But is a job really a job? The Bureau of Labor Statistics thinks so, but I disagree. And I am sure that those underemployed people would disagree as well. Also, those who are classified as discouraged workers or as marginally attached workers aren't included either.
The fact is that our true problem today is not UNEMPLOYMENT, but it is really UNDEREMPLOYMENT. Thus, the unemployment rate really doesn't matter, so long as it masks other problems that exist in the economy. The fact is that the unemployment rate just doesn't matter anymore.
Posted-In: Bonds Economics After-Hours Center Markets Best of Benzinga
View Comments and Join the Discussion!