You Can't Put Out a Greece Fire With Money
This morning we got an announcement from the "troika" that Greece would get the €8 billion ($11 billion) in aid it was promised under the first Greek bailout in 2010, with the payment likely coming in November.
Despite getting the payment issue all but settled, the troika, which includes the International Monetary Fund, the European Central Bank, and the European Union, said that Greece will not be able to meet its 2011 fiscal target. The group also said that the island country needs additional financial measures for 2013 and 2014 to help cut the deficit as a much larger percentage of GDP. According to CNBC, the next payment is likely to be sent in November.
Here is the official statement from the ECB.
Perusing through the statement is very troubling for the markets expecting things to turn around anytime soon. These two paragraphs are the most troubling for any bond investor:
"Regarding the outlook, the recession will be deeper than was anticipated in June and a recovery is now expected only from 2013 onwards. There is no evidence yet of improvement in investor sentiment and the related increase in investments, in part because the reform momentum has not gained the critical mass necessary to begin transforming the investment climate. However, exports are rebounding—albeit from a low base—and a shift towards a more dynamic export sector, supported by a moderation of unit labor costs, should lead to more balanced and sustainable growth over the medium term. Inflation has come down over the last year and is expected to remain below the euro area average in the period ahead.
In the fiscal area, the government has achieved a major reduction in the deficit since the start of the program despite a deep recession. However, the achievement of the fiscal target for 2011 is no longer within reach, partly because of a further drop in GDP, but also because of slippages in the implementation of some of the agreed measures."
These two paragraphs are particularly troubling in that the ECB does not see Greece recovering until 2013, which is still two years away. Anything can happen in two years, as we have already seen. When I wrote that Greece was burning back in June, it seemed as if Greece was getting closer and closer to a default. That default has been pushed out now, with this latest tranche of $11 billion going to a country who clearly can not get its fiscal act together.
So now what?
With Greek one-year bonds yield a record 159% (that's 159 PERCENT!!!) and continued riots in Greece over public sector austerity, mass layoffs, and the worst depression (that's right, Greece is in a depression) the world has seen since the 1930's, it is just pushing the problem out, again. For the umpteenth time.
Yesterday, there were rumors that Chinese investors were look at Greek state assets, but that does not seem to be the answer to the solution. Greek state assets are not likely going to fetch anywhere near the expected amount that Greece currently owes. Greece is undergoing a €50 billion privatization of certain assets through 2015.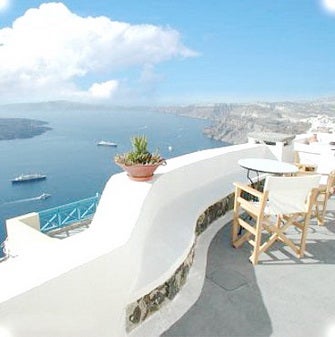 Austerity unfortunately is a painful process, and may very well lead to an eventual default by Greece, most likely before the 2013 time frame that the ECB has given for the country to start resuming growth. Cutting spending, laying off people, and seeing an economy shrink over 8% year-over-year does not inspire confidence.
Either Greek bondholders need to take a massive haircut on their debt (perhaps as high as 60% as some have suggested), or default. The problem is that Germany's finance minister, Wolfgang Schäuble will not go along with a 60% haircut on Greek debt. It would ruin German banks, and Germany is the largest and most stable economy in the European Union. The haircut has to be more than the 21% currently being discussed currently, otherwise Greece can not self-sustain. A default seems inevitable at this point.
The $11 billion Greece is expected to get in November just adds to Greek debt that has to be eventually paid back. Solving a debt problem with more debt is never the answer.
Ask a fireman, and they will tell you that putting out a grease (Greece) fire is one of the hardest fires to put out. If the European Union can not fix Greece, and just keeps throwing more money at the problem, this fire may not take down just the weakest house on the block. It may take down the entire neighborhood.
ACTION ITEMS:

Bullish:
Traders who believe that Greece will resume growth before 2013 might want to consider the following trades:

Consider looking at undervalued Greek assets, like the bonds yielding over 150%.
Also consider National Bank of Greece (NYSE: NBG) which could see some inflows if Greece is able to somehow get out of this mess.
Bearish:
Traders who believe that Greece will default sooner rather than later may consider alternate positions:

Consider going short the Euro ETF, CurrencyShares Euro Trust (NYSE: FXE), as the Euro could fall back to the $1.30 level, or perhaps $1.25.
Also consider going short European banks, such as Deutsche Bank (NYSE: DB) and BNP Paribas, which may crumble on Greek debt woes.


Neither Benzinga nor its staff recommend that you buy, sell, or hold any security. We do not offer investment advice, personalized or otherwise. Benzinga recommends that you conduct your own due diligence and consult a certified financial professional for personalized advice about your financial situation.
Posted-In: Long Ideas News Bonds Short Ideas Movers & Shakers Politics Forex Econ #s Best of Benzinga
View Comments and Join the Discussion!