F.A.N.G. Trade Dominated 2015, But What If You're Looking To Play Non-Financials In 2016?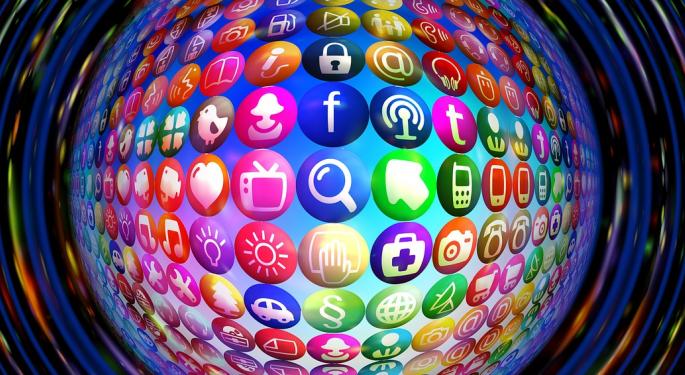 The F.A.N.G. trade, which comprises Facebook Inc (NASDAQ: FB), Amazon.com, Inc. (NASDAQ: AMZN), Netflix, Inc. (NASDAQ: NFLX) and Alphabet Inc (NASDAQ: GOOG) (NASDAQ: GOOGL), has managed to beat the market in 2015.
However, for investors looking to play the fate of the tech space in 2016 with low collateral, binary options might be a good idea.
The CME E-mini NASDAQ 100 Index tracks 100 leading non-financial U.S. companies; Nadex offers a binary way to play this index's futures.
Over the past couple of months, the Nasdaq 100 Index rose roughly 11 percent. The question now is, where will it go next? Will it continue to surge? Or, will it fall like it did in late-August and late-September? And, is there a way to invest in performance over the short term without being exposed to high risks and collateral?
Related Link: How To Invest In The S&P 500 With Low Collateral
What Are Binary Options?
Investing via binary options is just that: Playing a binary event. "Binary options are limited risk contracts based on a simple yes/no market proposition like will the markets go up by the end of the trading week," binary options trading site Nadex explained.
Trading The Nasdaq 100
There is a way to capitalize from the moves of the Nasdaq 100 Index (or its futures) without actually investing in the index itself. By purchasing binary options, investors can try something as simple as "will the index trade above 4,800 points this week?"
For investors thinking the answer is yes, buying this binary option could make sense. For those thinking the index will not surpass 4,800 points, selling this binary option is a reasonable strategy.
A Look At The Components
To know which stocks you are actually playing, check out a full list of the Nasdaq 100's components here.
Some popular stocks included in this index are:
Disclosure: Javier Hasse holds no positions in any of the securities mentioned above.
Image Credit: Public Domain
Posted-In: CME E-mini NASDAQ 100 IndexBinary Options Short Ideas Options Top Stories Markets Tech Trading Ideas Best of Benzinga