More Economic Information Coming Out For Canada Sets Up For A Trade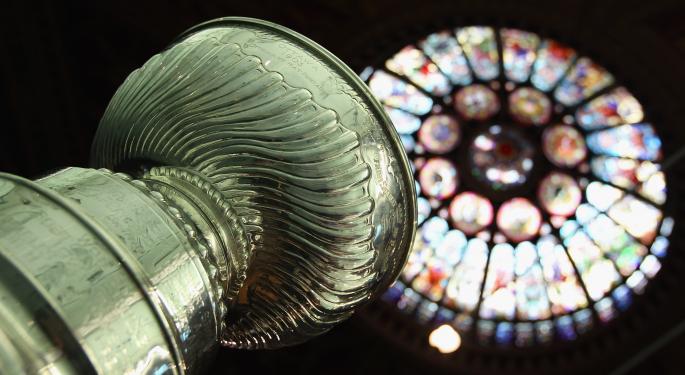 At 8:30 AM ET, Friday, August 21, 2015, more economic data is coming out for Canada. This creates an opportunity to trade the USD/CAD, although not necessarily in spot forex.
For this news event the way to go is using Nadex spreads. Nadex offers capped risk derivatives of global financial markets and is regulated by the CFTC. A spread has a set ceiling and floor and therefore you can't profit or loss past those points depending on if you are long or short.
Four Reports Coming Out Affect The USD/CAD
There are four reports coming out Friday regarding the Canadian economy including:
Core CPI
CPI
Core Retail Sales
Retail Sales
The core reports exclude the most volatile items in order to get a more consistent picture. For the Core Consumer Price Index, the eight most volatile items are excluded.
This report gives a percentage change of the price of goods and services consumers have purchased over the past reporting month. The CPI, Consumer Price Index gives the same percentage change but includes the eight most volatile items.
Core Retail Sales is similar in that it reports the percentage change of the value of retail sales excluding the volatile automobile sales, while Retail Sales measures the same changes and includes the automobile sales.
All of these reports coming out together get the USD/CAD to move but then it tends to pull back making for a neutral Iron Condor strategy trade.
How To Set Up Your Trade
Going back to Nadex spreads, the way to set up an Iron Condor is by entering two spreads at the same time. If you plotted the two spreads on a USD/CAD chart, you would see you have a lower spread and an upper spread.
You want to buy or go long on the lower spread and have the ceiling where the market is trading at the time. You want to sell or go short on the lower spread and have the floor be where the market is trading at the time.
Your profit potential should be $30 or more and is based on Apex Investing's analysis of past market reaction after these news reports.
The reports come out at 8:30 AM ET, so you want to enter your spreads at 8:00 AM ET for 10:00 AM ET expirations. Be sure to set your trade up with those parameters or don't take the trade.
The ceiling of your lower spread will meet the floor of your upper spread and that is where you will want the market to stay or return to for max profit.
Based on a profit potential of $30 and the spreads that you enter, the market can move either direction approximately 60 pips and remain there and your trade will be a 1:1 risk reward ratio.
To give the market plenty of time to play out your trade, you can leave your trade on until expiration.
Apex Investing has a complete news calendar posted with strategies to trade. To learn more on how to trade Nadex, futures, forex, and CFDs, go to www.apexinvesting.com. Nadex can be traded from 49 different countries.
Posted-In: apexinvesting binary binary charts binary optionsBinary Options Previews Options Trading Ideas Best of Benzinga