Economic Data Release Presents Trade Opportunity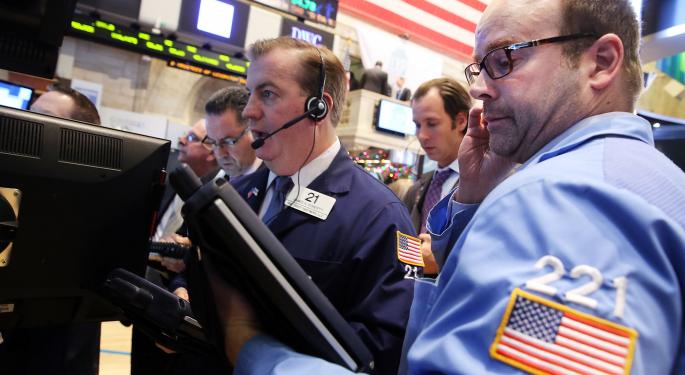 Two reports come out at 10:00 AM ET, Thursday, August 20, 2015: the Philly Fed Manufacturing Index and Existing Home Sales.
This presents a great opportunity for a trade using Nadex spreads.
If you have never traded Nadex before, it's a US-based exchange, regulated by the CFTC and lists binaries and spreads, low risk derivatives of global financial markets.
Use Nadex Spreads To Set Up An Iron Condor Strategy
For the release of these two reports, using Nadex spreads is the perfect instrument to capture profit by setting up an Iron Condor strategy. Economic data can always stir the market but not necessarily by how much traders often think.
Sometimes the market is stirred, it moves but then it pulls back. That is exactly what tends to happen after these reports, as found by market analysis by Apex Investing.
The US Philly Fed Manufacturing Index is released by the Federal Reserve Bank of Philadelphia, which is the third of twelve Federal Reserve Districts. The information released is based on a survey of 250 manufacturers in the Philadelphia Federal Reserve district.
Respondents are asked to rate general business conditions.
Businesses react quickly to changes in market conditions. In turn they make spending, hiring, and investment changes accordingly.
Therefore, a level of diffusion index with a number above 0.0 indicates good or improving economic conditions.
A Strategy That's Set Up For A Market Pullback
Then, of course, Existing Home Sales going up indicates a healthy economy. Houses selling have huge impact throughout an economy. However, for this trade it is irrelevant which way the market goes.
It is important that it pulls back, and actually, for this trade it doesn't have to move at all for it to profit.
The spreads to enter are two Nadex EUR/USD spreads. Buy a lower spread with its ceiling where the market is trading at the time and sell an upper spread with its floor where the market is trading at the time.
The max profit potential you are looking for is $25. If that doesn't seem like much, you can always trade more spreads. Be sure you have the same number of spreads on each side of your Iron Condor.
There needs to be the same number of lower bought spreads and same number of upper sold spreads. You want to enter the trade at 9:00 AM ET for 11:00 AM ET expirations.
For this trade strategy with this profit potential of $25 or more, the market can move 50 pips in either direction and not pull back and you will still have a 1:1 risk reward ratio. Remember though, that the market tends to move and then pull back.
The profit potential recommended is based on consistency found in 12 - 24 months of market analysis after release of the reports.
It was found the market tends to only move up to 25 pips and then pulls back, which is what you want. Max profit is achieved the market pulls back to the center of your spreads.
To learn more about how to trade news events, futures, forex or CFD's visit www.apexinvesting.com.
Nadex can be traded from 49 countries.
Posted-In: apexinvesting binaryBinary Options Education Previews Options Trading Ideas General Best of Benzinga