Can't Trade Daytime Hours? Try Trading At Night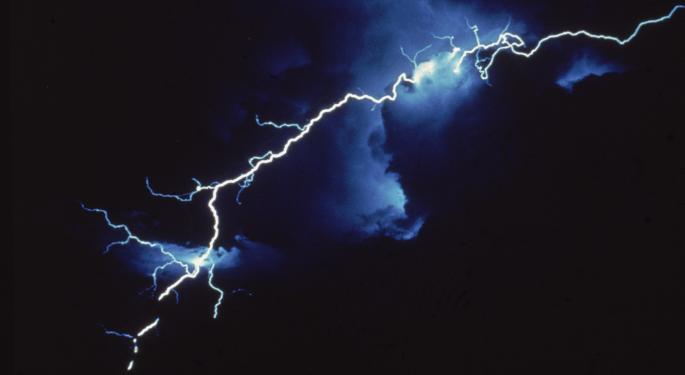 Sometimes trading during the daytime hours can be tough if you have to work a regular job at regular job hours.
Fortunately, there are markets you can trade after hours, in fact, especially when there is scheduled news affecting those markets.
Retail sales numbers from Great Britain will be released at 4:30 AM ET, Thursday, August 20, 2015.
This doesn't mean you have to trade in the middle of the night. Don't worry! You can place your trade the night before. How does this work? By using Nadex spreads.
Put The Trade On At Night
With Nadex spreads you can set your trade up the night before at 11:00 PM ET for 7:00 AM ET expirations.
Since it's been found with this news event, that the market tends to move after the event but then pull back and the move isn't significant, a neutral strategy is a good strategy to use.
With Nadex spreads you can set up an Iron Condor strategy using two spreads: buying a lower spread and selling an upper spread. For this trade, buy a lower GBP/USD spread with its ceiling where the market is trading at the time and sell an upper GBP/USD spread with its floor where the market is trading at the time.
The profit potential should be $35 or more.
Profit Potential Of $35
With an Iron Condor having two spreads, you have a wide wingspan for a wide max risk reward ratio. A profit potential of $35 or more allows for the market to move up or down a maximum of 70 pips and you still have a 1:1 max risk reward ratio.
Your highest profit will be if the market either remains in the center, where it started between your spreads, or if it moves in either direction and then pulls back to center between your spreads.
For every pip away from the center the market is, it is $1 less in profit.
If $35 doesn't seem like enough profit for you, remember you can trade more contracts. Trading more contracts is fine as long as you have the same number of upper spreads and same number of lower spreads.
You can leave your trade on until expiration. Leaving it on gives it plenty of time to pull back from any moves it makes. Remember the market isn't expected to move a great deal based on analysis from past market reaction to these reports. On this report the market tends to move only approximately 35 pips and pull back.
News trades like this are great for evening trades and can be found on the Apex Investing news calendar along with the strategies to trade them.
To view the calendar and learn more on how to trade futures, forex, CFDs, and Nadex spreads and binaries, visit www.apexinvesting.com. Nadex can be traded from 49 different countries and is a US-based exchange regulated by the CFTC.
Posted-In: apexinvesting binary binary charts binary optionsBinary Options Education Options General