Trade In The Evening With Scheduled News Events Like The U.S. Trade Balance Report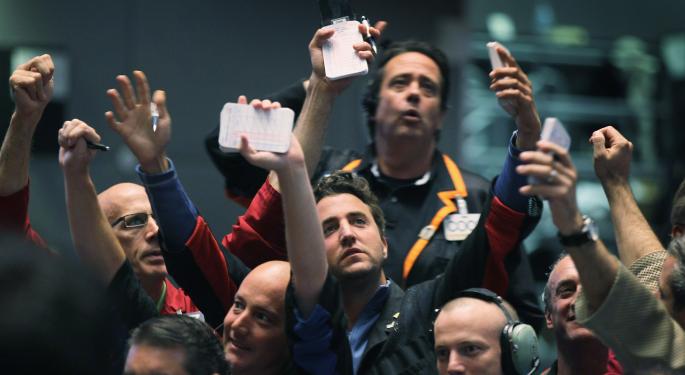 If you work and that cuts into any flexibility you have to day trade, then trading in the evening may be an option.
A good time to trade in the evening is when there are scheduled news events taking place on the other side of the world like Australia.
Usually Australian scheduled news releases will take place in the U.S. evening time frame.
For example, the Employment Change and Unemployment Rate for Australia will be released at 9:30 PM ET, Wednesday, August 5, 2015.
Iron Condor Strategies Have A Wide Wingspan For A Wide 1:1 Risk Reward Ratio
Frequently scheduled news events like this will move the markets but not by a significant amount. Therefore, an Iron Condor strategy is good using Nadex spreads.
An Iron Condor allows you to profit if the market doesn't move, or if it moves in either direction by a limited amount. It also has what is called a wide wingspan to offer a very wide 1:1 risk reward ratio.
For this trade and its set up, you will buy the lower Nadex AUD/USD spread and sell the upper Nadex AUD/USD spread. The ceiling of the lower bought spread should be where the market is trading at that time and the floor of the upper sold spread should be where the market is trading at that time.
Your profit potential should be $35 or more. It is important that when setting up the trade all of the above requirements are met. The trade strategy is based on past reports and consistent market reaction to them.
If you aren't able to set up the trade as mentioned then don't take the trade. Also, if you are able to, and would like to trade more contracts, just be sure to have the same number of contracts on each side of the Iron Condor.
Enter At 6:00 PM ET For 11:00 PM ET Expiration
The Australian Bureau of Statistics will release the Employment Change number and Unemployment rate at 9:30 PM ET. Therefore, enter your trade as early as 6:00 PM ET for 11:00 PM ET expiration times. The market may or may not move, and if it does, it tends to pull back.
The closer it is to the center of your Iron Condor then the greater your profit. You can leave the trade on until expiration to give it time to reach profit.
If the market moves and doesn't pull back, it can move as far as 70 pips in one direction and still be a 1:1 risk reward ratio.
If you're looking to day trade but need to trade in the evening, or night trade rather, then trading scheduled news events can be a good opportunity for you.
To see more scheduled news trades you can visit the Apex news calendar at www.apexinvesting.com.
Nadex can be traded from 49 different countries as well; not just the U.S. It is a U.S.-based exchange and regulated by the CFTC.
The preceding article is from one of our external contributors. It does not represent the opinion of Benzinga and has not been edited.
Posted-In: apexinvesting binaryBinary Options Education Previews Options Trading Ideas General Best of Benzinga