Events To Night Trade For People Who Can't Day Trade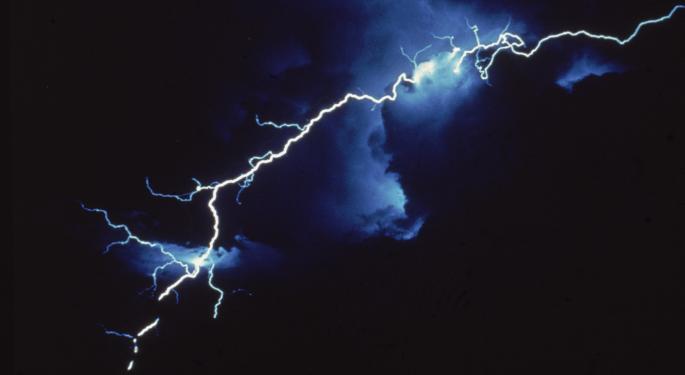 Ever thought about night trading?
Just like it's 5:00 PM somewhere when you'd like to have an alcoholic beverage, there is a market open somewhere when you want to trade.
Who says it has to be daytime?
With this scheduled news event you can put your trade on at 11:00 PM ET and go to bed. Expiration is at 7:00 AM ET with these spreads and this setup.
The news event is Manufacturing and Industrial Production numbers released by the Office Of National Statistics in England on Thursday, August 6, 2015 at 4:30 AM ET. These numbers are released monthly and therefore this trade can actually be done monthly. The strategy recommended is an Iron Condor using Nadex GBP/USD Spreads.
Set Up Your Trade As Early Or Late As 11:00 PM ET
To set up the trade you will enter two spreads at 11:00 PM ET for 7:00 AM ET expiration. The profit potential should be $35 or more. There should be an upper spread and a lower spread with the market directly between them. Both spreads have a floor and a ceiling.
You cannot lose or make more past the floor or the ceiling, based on if you bought or sold the spread.
The lower spread should be bought with its ceiling being where the market is trading at the time of entry. The upper spread should be sold with its floor being where the market is trading at the time of entry.
For this event it was found that the market didn't tend to move much, and if it did, it would tend to pull back. An Iron Condor is a perfect strategy for when markets react like that.
You can profit either way the market goes, as long as it pulls back close to the center of your Iron Condor. In fact, your max profit would be if the market didn't move at all and remained directly between your spreads where it started.
The Market Can Move 70 Pips And Still Have A 1:1 Risk Reward Ratio
Be sure to enter your spreads at the same time. If you want to trade more contracts you can, as long as you keep the sides evenly distributed and have the same number of spreads on each side.
You can leave your trade on until expiration giving it plenty of time to play out. After the news event and once the market makes its move, the closer it is to the center of your spreads, the greater your profit.
With this setup, the market can move 70 pips in either direction, not pull back and your trade will still have a 1:1 risk reward ratio.
To see more news events to place in the evening and before bed, you can go to the Apex News Calendar at www.apexinvesting.com.
To see a full explanation of an Iron Condor, see The Awesomeness Of An Iron Condor.
Nadex is an exchange located in Chicago and lists binaries and spreads. It is regulated by the CFTC and can be traded from 49 different countries.
The preceding article is from one of our external contributors. It does not represent the opinion of Benzinga and has not been edited.
Posted-In: apexinvesting binaryBinary Options Education Previews Options Trading Ideas General Best of Benzinga