CPI: Are Prices Up Or Down?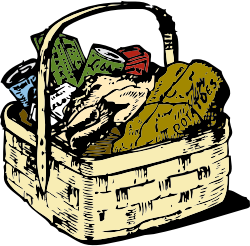 If you want to know about changes in the trends of purchasing in a country and the inflation that may be happening, look at the Consumer Price Index (CPI). The CPI is based on the viewpoint of the consumers, i.e., how much is being spent on goods and services. This index aims to measure the changes in the prices from one month to the next that the consumer spends on the same pre-allocated goods and services.
On February 26, 2015, at 8:30 a.m. EST, Canada will release both its Core CPI and CPI reports. The Core CPI does not include food and energy. The forecast for both of these reports is up from last month with the Core CPI forecast at 0.1 percent and CPI being forecast at -0.3 percent. The previous readings were -0.3 percent and -0.7 percent respectively.
If the reports come out higher than expected, that would be positive for the CAD side of your trade. If the reports are lower, then the outcome should be regarded as negative for the CAD.
How to trade this news release
Many times when a news report is released, you may not know which direction it will cause the market to move, if at all. An Iron Condor takes advantage of a neutral strategy allowing for market movement and retracement. Using Nadex spreads, look for an Iron Condor on the USD/CAD. You will want to buy a lower spread and sell an upper spread having the floor of the upper equal to the ceiling of the lower. You can enter as early as 8:00 a.m. EST with a 10:00 a.m. EST expiration time. The minimum profit you want is $30.
Trading the news can be tricky. If you can't find an Iron Condor, consider a butterfly strategy on binaries. If you would like free courses to help you with trading, visit www.apexinvesting.com.
The following article is from one of our external contributors. It does not represent the opinion of Benzinga and has not been edited.
Posted-In: apexinvesting binary binary charts binary options binary scanner binary signalsBinary Options Options