A Rough Start Day Trading In 2021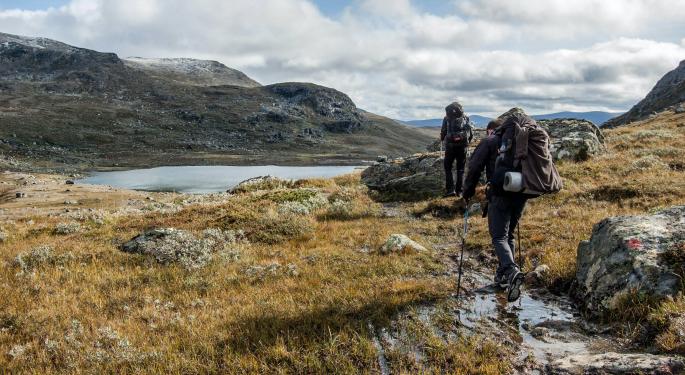 Despite high hopes for a good start to the year, my day trading track record in 2021 is off to a dismal start. Over just 10 days of trading, I've sustained the largest account drawdown in my trading career of more than -$150,000, posted my worst daily total in my career at around -$66,400 and am on track for my worst monthly performance ever, a designation currently held by last November which I finished just shy of -$28,000.
And those facts are hard to hold in my head. Knowing where I stand right now in the middle of the month, the trader in me is compelled to try and turn things around, get aggressive and dig myself out of this hole. Of course, that mindset also sets me up for the potential of even greater loss, revenge trading my way into an even deeper deficit.
It's the same psychology that goes into trading on a daily basis, and it's one I've been very open about struggling with in the past. I know that I have made large profits by being aggressive in the past, so it's easy to believe or talk myself into believing that I can do it again if I just put my foot on the accelerator.
By that same token, my gut is also telling me not to be needlessly cautious trying to prevent even greater losses. The trader in me is telling me not to leave money on the table, even if I make a concerted effort to trade conservatively. That's the core of day trading, setting ambitious goals and realizing a profit on smart, risk adjusted trades.
They are two powerful impulses, and both have merit in deciding how to proceed after sustaining any kind of major loss in trading. However, for me, whether it's a large red day loss or a series of major drawdowns, I just need to take a step back from those emotional impulses and trade more rationally. While that may mean being more cautious in how I approach a trade, it's more so an assessment of how I'm thinking about my trading and the kind of goals I set for myself.
Because while making the distinction between conservative or aggressive trading is useful from moment to moment, it can sometimes be more valuable and more impactful to take an inventory of what your goals are in trading.
I am trying to do that right now by considering the past 10 days in terms of what the losses mean to my overall trading career. The losses are the largest I've ever sustained but, compared to the gains I've made in recent months, they represent a large but not insurmountable deficit.
The main thing I'm attempting to keep in mind as I head into the second half of January is that my average monthly profit from last year was about $380,000. That included some big wins alongside some big losses. But what I'm trying to take away from that figure right now is that I can, and will, emerge from this rough patch if I step back from my emotional impulses and stick to the fundamentals of my trading strategy.
View Comments and Join the Discussion!
Posted-In: Warrior TradingMarkets General