Wednesday's Market Minute: Why Stocks Are Stuck In A Tug-of-War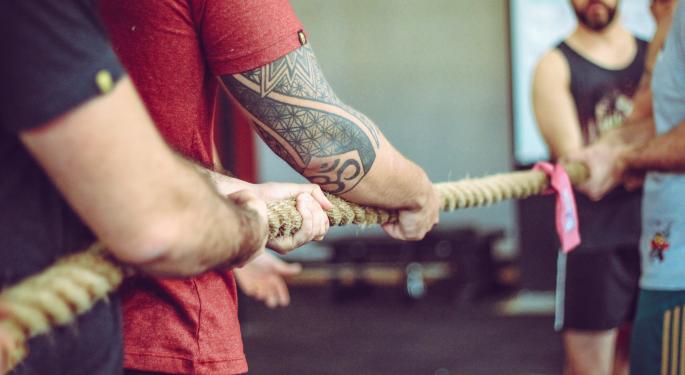 The U.S. stock market is in a state of tension, reflected by the roughly 200-point trading range it's been in for about a month. That tension can be explained by two fairly simple, U.S-centric charts. The first displays new domestic COVID-19 cases, which are climbing again thanks not only to more testing but also some alarming acceleration in several big states, namely Texas, Florida, and California.
The majority of the world is still trending lower, so our second bump in the curve stands out more. The other chart is the U.S. economic surprise index, which tracks the degree to which economic data beats Wall Street's expectations. It is flying off the chart higher, at all-time records. That trajectory, too, is specific to the U.S. and that's really where we're at. Nobody loves nit-picking the daily moves of the market more than I do, believe me, but right now, the well for analysis is running dry.
The virus is still here, and there's risk the economy's recovery could slow if key regions like New York choose to keep businesses closed for fear of viral spread. Yet the American consumer seems determined to spend, whether they're inside or out. That willingness, for many people, depends on whether they get a check from the government, and it looks like those will continue to come. From that perspective, the stock market looks like it's still in a win-win scenario.
The biggest risk is that the COVID chart continues its upward trend, but the data beats do not. If the virus becomes a U.S.-only problem with stocks at record forward valuations, investors may see good reason to shift their money to other markets around the world. Big tech stocks thrived during the first quarantine period, but can they do it again? If the rest of the world is getting back to normal life faster, that may not be the case.
Photo by Victor Freitas from Pexels
View Comments and Join the Discussion!
Posted-In: TD AmeritradeMarkets General