Apple And Microsoft In The Race To $2 Trillion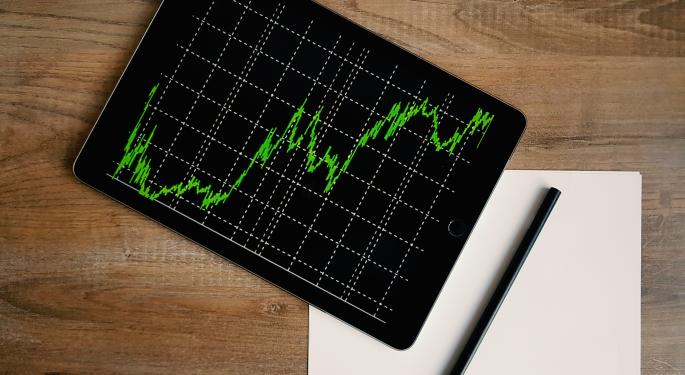 For the first-time ever, the Nasdaq composite hit 10,000 last Tuesday. The tech-heavy index's rally was led by Apple, Inc. (NASDAQ: AAPL), which surged nearly 4% to a record high on reports that the company will use its own processors in its Mac computers.
This surge put it on par with Microsoft Corporation (NASDAQ: MSFT) in hitting the $1.5 Trillion market cap club. And although both stocks have consistently attracted enough investor attention over the past few to boost their market cap by $500 Billion, the next $500 billion might be harder to come by.
Can Apple Keep Going?
Despite a slowdown in iPhone sales and supply chain disruptions amid the coronavirus pandemic, Apple has managed to garner investor confidence thanks to a switch from a hardware-based to a services-based revenue model. Nevertheless, this shift in priorities hasn't hampered one-time sales, with App Store revenue has surged in recent quarters while wearables, like AirPods and the Apple Watch, continue to enjoy rising sales numbers. Still, the company has continued to struggle in finding another innovation quite like the iPhone, and sales of the product have fluctuated as of late. Add to that supply chain disruptions that could hamper the release of the next model and investors should be prepared for underwhelming quarterly results through 2020.
Microsoft's Work-From-Home Boost
Although the company already had a long legacy of strong revenue performance, Microsoft's recent appeal has revolved around the current environment in which businesses are being compelled to operate. Computing capabilities have never been more in demand as during the pandemic and social distancing is here to stay for quite a while.
This shift to home offices has benefited two key components of Microsoft's business. First — although it still trails Amazon's AWS by a wide margin — Microsoft's cloud computing business Azure has gained some more attention after it was selected for the Pentagon's $10 billion JEDI contract. Second, Microsoft's Office offerings along with Microsoft Teams achieved a record of 44 million daily active users.
It shouldn't be neglected that Microsoft has grown both earnings per share and free cash flow considerably faster than Apple over the last five years.
Both of these stocks are trading at or near valuation levels they haven't seen for over a decade, which makes them somewhat risky. But investors turn to big tech during downturns for a reason. And they are betting on continued multiple expansion as these companies hold the potential for accelerating revenue growth and margin expansion.
This article is not a press release and is contributed by Ivana Popovic who is a verified independent journalist for IAMNewswire. It should not be construed as investment advice at any time please read the full disclosure . Ivana Popovic does not hold any position in the mentioned companies. Press Releases – If you are looking for full Press release distribution contact: press@iamnewswire.com Contributors – IAM Newswire accepts pitches. If you're interested in becoming an IAM journalist contact: contributors@iamnewswire.com Questions about this release can be send to ivana@iamnewswire.com
The post Apple, Amazon and Microsoft in a Race Greater Than Even COVID-19 appeared first on IAM Newswire.
View Comments and Join the Discussion!
Posted-In: IAM NewswireMarkets