Three Ways To Approach The Cannabis Trade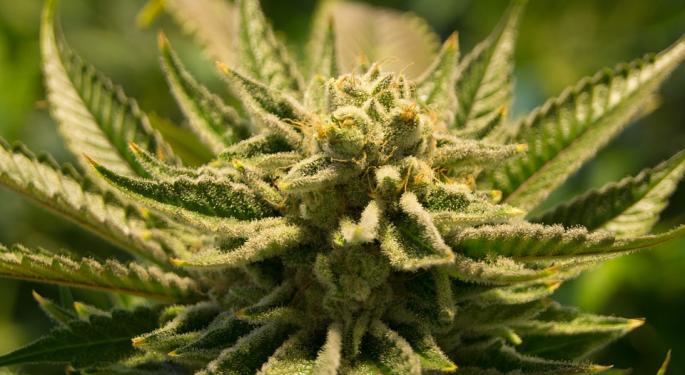 While many traders are looking to tech or pharma for the next big breakout, others are attempting to get in front of the market by trading an industry that is anticipated to grow to $20.6 billion by 2020. While cannabis isn't entirely legal in the U.S., it's legal to invest in cannabis companies or those hedging their way into the industry.
Companies in the cannabis business are entering the market at a rapid clip as more and more states in the U.S. move to decriminalize and legalize the drug. As such, many of these companies are open to public investment.
However, with the greater influx of companies and capital into the market, and with the drug's federal classification as an illegal Schedule I drug, marijuana traders need to be informed about the circumstances behind the companies they trade. In the interest of keeping traders aware of this unique market, I've put together some brief notes on three ways an interested trader could approach the cannabis market and what they should know before entering the trade.
OTC Stocks
For those who want to get in at the ground floor of the U.S. cannabis industry, there are dozens of companies who are seeking investor capital. The concern with these companies rests on the fact that, because of factors relating to cannabis' status as a schedule I narcotic, they cannot qualify to be listed on the major U.S. exchanges.
That's not to say that there aren't some, like Terra Tech Corp (OTCMKTS:TRTC) or Weed Inc (OTCMKTS:BUDZ) that have sizeable market caps and strong fundamentals underlying the business. At the same time, there are also a lot of pink sheet stocks that are susceptible to investor price manipulation and even collapse. I advise most traders to be cautious with anything priced below a penny and to stay away from pink sheet stocks entirely. In any case, when dealing with cannabis stocks, investors should thoroughly research the company and the status of the product within its state and the regions it serves.
Big Pharma
One of the most straightforward ways traders can add cannabis to their portfolio is through large- and mid-cap pharmaceutical companies traded on the major exchanges that also produce cannabis for medicinal use. There are more of these then you might think, with billion-dollar companies like AbbVie Inc (NYSE: ABBV), GW Pharmaceuticals PLC- ADR (NASDAQ: GWPH) and Sanofi SA (ADR) (NYSE: SNY) all offering cannabis-based treatments as well as smaller drug suppliers like Corbus Pharmaceuticals Holdings Inc (NASDAQ: CRBP) and Zynerba Pharmaceuticals Inc (NASDAQ: ZYNE)
Unlike some of the other means of trading cannabis, these stocks have long track records and are listed on the major U.S. exchanges. However, when trading biotech stocks for their potential in the cannabis market a trader should also be aware of the entirety of the company's major drug specializations. For example, share price in Insys Therapeutics Inc (NASDAQ: INSY), which manufactures synthetic cannabis treatment, recently fell hard due to controversy over its alternative opioid fentanyl treatment. The point being: things other than the growing marijuana industry are going to drive price in these stocks.
North of the Border
An alternative to biotechs and over-the-counter solutions companies is to look for cannabis stocks traded on Canadian exchanges where the substance is entirely legal for medicinal use. Some of the major medicinal marijuana manufacturers in Canada include Aphria Inc (TSE: APH), Aurora Cannabis (TSE:ACB) Canopy Growth Corp (TSE:WEED) and MedReleaf Corp (TSE: LEAF), all of which average volume around 1 million shares or more.
The listing requirement for stocks included on the Toronto Stock Exchange or Canadian Stock Exchange are comparable to those of NYSE or Nasdaq. Some brokers offer traders access to Canadian and other international markets for fee, and you can research which might work best for you on your own.
You've probably noticed that in any approach to trading marijuana stocks, you should do a fair amount of research before entering your position. Traders looking to get into buying and selling the industry should also get a sense of how these stocks move and the best trading strategies to capitalize on those moves.
Regardless of whether you decide to attempt any of these approaches in your own trading, I encourage traders to stay abreast of the players within the industry. It might not be too long before one of them is the next big market component.
Disclosure: Warrior Trading is an editorial partner of Benzinga
View Comments and Join the Discussion!
Posted-In: cannabis industry cannabis stocks Warrior TradingMarkets General