International Equity Commentary For January 2017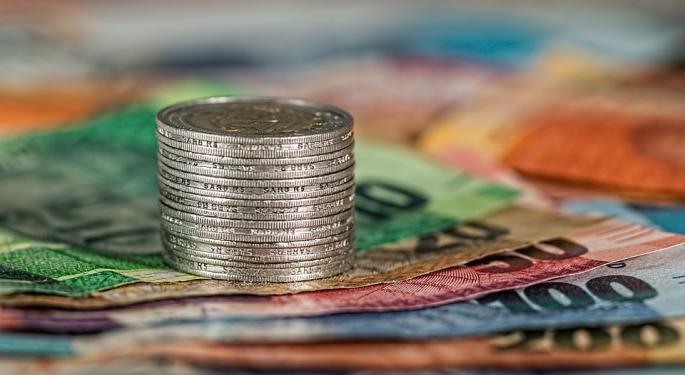 Equity Prices Rebound on Improving Economic Outlook, Rising Commodity Prices
International equity prices rebounded strongly in January, as the economic outlook for major economies improved and commodity prices resumed the uptrend.
Economic data for the fourth quarter of 2016 from Europe and Japan have been largely positive. Trade data from Asia suggested a recovery in demand, one of the weak spots for the global economy in recent years, which should improve the export growth outlook for several countries.
Higher prices of industrial materials should help several Latin American economies, as well as Australia and South Africa, to expand at a faster pace. Oil prices have been stable after the December agreement by major producers to limit production.
At the same time, retail fuel prices remain affordable when compared to earlier years, and have not detracted from consumer sentiment in major developed economies.
Global manufacturing output expanded at a healthy pace in January, helped by gains in the U.S., the Eurozone and the U.K.
Manufacturing output expanded further in Japan, at a slower pace compared to last month, as well as in China. Notably, after a long gap, gains were the strongest in the manufacturing of investment goods. This suggests that demand for capital goods and equipment could be improving as businesses have become more confident about the demand outlook.
Among the emerging economies, Korea, Brazil and Turkey reported declines in factory output. Global services activity growth also accelerated in January, as the U.S. and Eurozone sustained the pace from earlier months. Brazil and India were the only major countries that reported a drop in services activity during the month.
Near-Term Outlook
The Eurozone economic growth outlook has improved meaningfully in recent months as the region continues its more than three year old expansion.
For the year 2016, the Eurozone expanded 1.7 percent from the previous year, marginally outpacing the U.S. The pace of expansion has picked up in some of the region's largest economies such as Spain, the Netherlands and Germany.
Notably, much of the recent gains have come from growth in domestic demand and the European Central Bank's quantitative easing measures have provided support. Credit demand from both households and businesses has firmed up, though investments in new capacity remain subdued. While the possibility of scaling up the bond purchases remains low, the ECB has stressed the importance of continuing the current program through the end of this year.
The unemployment rate for the region has gradually dipped lower and is currently below 10%. The relatively weaker euro continues to provide support to exports from the region.
Nevertheless, the poor financial health of banks in select European countries as well as the lingering uncertainties about Brexit remain major risks for investors. Even after the Italian government's recent efforts, the country's banking system may need additional support to reduce balance sheet risks and build capital buffers. Greece's fiscal condition has deteriorated and the country may need financial assistance from the European Union as well as the International Monetary Fund.
The U.K. is now committed to start Brexit negotiations with the European Union during the first half of this year. Without any details about future trade relations in the region, businesses are less likely to commit to investment plans. This could limit the pace of expansion, in the Eurozone as well as the U.K.
For a free subscription to any of our economic report offerings, please visit our Subscriptions page,or visit us at thomaswhite.com or at The New Global.
To learn more about Thomas White International, watch
This article is for informational purposes only. This article is not intended to provide tax, legal, insurance or other investment advice. Unless otherwise specified, you are solely responsible for determining whether any investment, security or other product or service is appropriate for you based on your personal investment objectives and financial situation. You should consult an attorney or tax professional regarding your specific legal or tax situation. The information contained in this article does not, in any way, constitute investment advice and should not be considered a recommendation to buy or sell any security discussed herein. It should not be assumed that any investment will be profitable or will equal the performance of any security mentioned herein. Thomas White International, Ltd, may, from time to time, have a position or interest in, or may buy, sell or otherwise transact in, or with respect to, a particular security, issuer or market on our own behalf or on behalf of a client account.
FORWARD LOOKING STATEMENTS
Certain statements made in this article may be forward looking. Actual future results or occurrences may differ significantly from those anticipated in any forward looking statements due to numerous factors. Thomas White International, Ltd. undertakes no responsibility to update publicly or revise any forward looking statements.
Posted-In: Markets
View Comments and Join the Discussion!