5 Ways NASA Is Using 3D Printing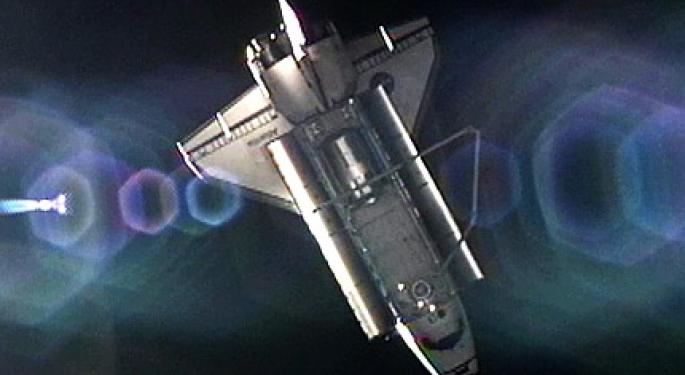 Maintaining the NASA Space Program is an expensive endeavor, and a significant portion of that expense can be attributed to the development of the various specialized scientific instruments and tools that are used to conduct space missions.
3D printing may offer NASA engineers a less expensive and much more efficient way to create those necessary tools, and the agency has already initiated several programs whose focus is on generating prototypical instruments through this groundbreaking technology.
Related Link: 5 Ways The U.S. Army Uses 3D Printing
Battery Mounting Plate
Perhaps not the most exciting name for a NASA project, but this critical component is used in a very specific-sounding rocket mission. It is a relatively small plate, about six inches by six inches, and has a series of small upright posts surrounding its edge. It has already been put to use for testing thermal control devices and was generated by way of 3D printing, using a material known as polyetherketoneketone.
Space Printing in 3D
Although it isn't in production yet, NASA and its Marshall Space Flight Center are currently in the development stages of what will ultimately be the first space-ready 3D printer. The "Made In Space" program being run by the Flight Center is making plans to take the printer to the International Space Station once it has been manufactured, which is expected to be sometime this fall. The purpose of the experiment is to test the effects of microgravity on 3D printing.
Integrated Circuitry
The Goddard Space Flight Center, another branch of the expansive space agency, has developed what it is calling a "system on a chip," which is essentially a hyper-efficient microchip processor created by a 3D printer through which spacecraft circuitry can be programmed. These systems operate on less than a half watt of power and can be used for spacecraft, as well as on ground control systems and electronics boards.
Advanced Materials
Most people have never heard of Invar, but it is a revolutionary material that is entirely resistant to expansion and contraction caused by temperature extremes that usually affect other materials. It will be the first object created by additive manufacturing that uses this highly advanced material.
Circuitry Protection
One of the most pervasive problems that NASA has had to deal is damage sustained by the circuitry onboard its spacecraft as a result of inevitable space radiation exposure. Engineers at Goddard have developed what they call "spot shields," which are essentially small pieces that look similar to a steel bolt and are generated with 3D printers. They collectively act as a protective shield for critical onboard circuits against radiation.
Posted-In: 3D Printing NASA spaceTech Best of Benzinga
View Comments and Join the Discussion!