No Day Is Leg Day: Netflix And The Qwikster Flop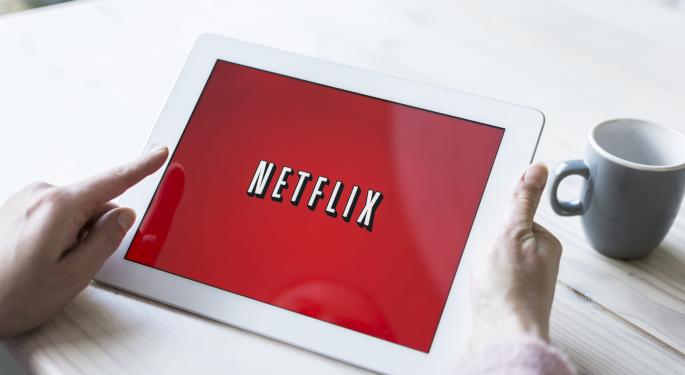 Netflix (NASDAQ: NFLX) began in the early 2000s as the first DVD rent-by-mail service, and quickly became an entrepreneurial phenomenon.
Having evolved over its first decade in business into both a streaming-video and DVD rental operation, the company announced in 2011 that it would be splitting the two into separate entities. The streaming-video division would remain Netflix and the DVD rent-by-mail division would be named Qwikster. Big mistake.
While the change was obviously seen by Netflix executives as both a benefit to their customers and to the company's bottom line, the Netflix team failed to do its legwork in implementing the split. As a result, they paid dearly for the oversight.
But if it was intended to be such a mutually beneficial move, why did it fail so miserably?
Related: No Day Is Leg Day: Coca-Cola And The 'New Coke' Fiasco
Background to a Disastrous Decision
The reason Netflix provided for its decision back in September of 2011 was that that the company came to the realization that DVD rent-by-mail and streaming video are two very different business entities, and as such should have different cost structures and different customer benefits. These differences, according to the company, required independent marketing strategies in order for them to grow, develop and operate independent of one another.
Three months prior to the decision, Netflix had announced a major increase in its subscription prices, which triggered outrage from its customer base and a subsequent subscriber exodus from the company's services. With the loss of roughly a million customers and a rapidly falling stock price resulting from the price hike announcement, Netflix scrambled to appease investors by announcing Qwikster.
Netflix Scrambles
But the venture never saw the light of day and there are a few reasons why. The first had to do with logistics, or so it would seem from Netflix's point of view. The company stated that two separate websites would make things more complicated for subscribers because they would have to manage two separate movie rental queues. But subscribers were already doing that to some degree anyway with a streaming queue and a mailing queue. To many subscribers, that just seemed like a cop-out on Netflix's part.
Secondly, Qwikster was intended to pacify angry customers who were upset over the price hike that was announced in July 2011. In that regard, many saw it as a solution that didn't solve the problem.
Perhaps the most significant reason for the failure was that at the time, streaming movies was still in relative infancy, at least compared to what it is today. The technology has been improved and refined, but three years ago Netflix did not have the chops to accommodate streaming-video to today's extent. In that regard, customers had an overwhelming preference for DVD-by-mail rentals and they were simply not interested in only streaming videos.
Doomed from the Start
In retrospect, Qwikster was doomed before it began. Both customers and investors were turned off by the price hike, and even more turned off by the company proposing such a nonsensical move like creating something like Qwikster - with the assumption that it would appease the angered masses.
Netflix has since recovered from the debacle for the most part, but it was certainly a tough lesson for the movie rental giant – a lesson investors and customers hope the company learned from.
Posted-In: Netflix QwiksterMarkets Tech Best of Benzinga
View Comments and Join the Discussion!