Yum! Brands vs. Wendy's - Who Would You Rather Invest In?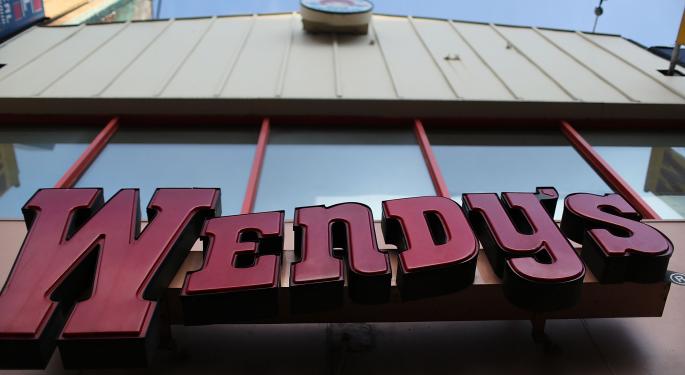 The restaurant business is one of the most difficult to successfully operate. Countless headaches afflict it, including location, supply chains, public attitudes and tastes, and governmental regulations. The franchise restaurant concept alleviates most of this pain, and has exploded in popularity as a result. But that success doesn't guarantee stock price gains.
Two of the most popular restaurant chains, Wendy's (NASDAQ: WEN) and Yum! Brands (NYSE: YUM) – home of such restaurant brands as Taco Bell, Pizza Hut, and KFC – are well known and highly frequented. That similarity ends, however, if you focus on their stocks. Let's take a look at how these two companies performed over the past 14 months or so – since the beginning of 2013.
Yum! Brands is home to three of the country's most popular fast-food restaurant chains. The company opened what would be a rocky 2013 trading at $67.50. At first the stock seemed headed for a stellar year, as it moved above $71.00 per share in early spring. But this was just one of several ups and downs which characterized the stock's performance in 2013 – volatility that showed that investors were not able to decide on the best value for the company.
The high point for Yum's stock came on November 22, 2013, when the company hit $78.68 per share – a 16.5 percent increase on the year to that point. The stock closed 2013 at $75.61 for a 12 percent return on the year – far below the market averages. Yum! suffered a significant slide in early 2014, at one point falling under $66.00 per share, and is trading under $73.00 going into the final week of February.
Related: Whole Foods vs. Kroger - Which Would You Rather Take A Bite Out Of?
Oh, to have been an investor in Wendy's at the beginning of 2013 would have been grand! The company, which was flirting with penny stock territory, traded at just $4.75 at the time. By the start of summer 2013 Wendy's shares had moved up $1.00, a 21 percent gain. But Wendy's was just getting started. The stock went on a real tear beginning in early summer, and continued to gain until mid-fall – at one point touching $9.51 per share.
By the end of the year Wendy's was trading at $8.72, which represented a market crushing 85 percent return for the year. 2014 has brought more good fortune for the stock, which has catapulted to nearly $10.00 per share in recent trading.
In the world of food service there continue to be companies which, when seen from a yearly stock perspective, are smart investments. Wendy's in 2013 was one of those companies. It offered a low price of entry, steady upward growth throughout the year and a huge 85 percent payoff - which dwarfed both the Dow and the S&P, even though it was a stellar year for both indexes.
On the other hand, Yum! Brands failed to keep pace with the major market indexes. While the company did offer a positive ROI for 2013, it was extremely disappointing to say the least.
Posted-In: Fast Food KFC Pizza Hut Taco BellMarkets Best of Benzinga
View Comments and Join the Discussion!