Twitter vs. Facebook - What's Your Social Network For 2014?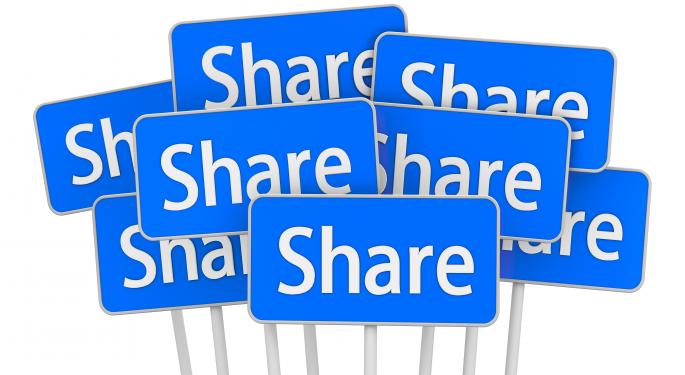 The age of social media stocks is officially here. Though there are only a relative handful of social media companies that have made the leap to being traded on the major exchanges, there has been no shortage of excitement among investors in recent years who have speculated that social media stocks would be the next big things.
But while social media has been long on hype, its relatively short time being publicly traded has resulted in it being short on reliable performance. Let's take a look at what two of the largest social media stocks, Facebook (NASDAQ: FB) and Twitter (NYSE: TWTR), did in terms of stock price appreciation in 2013 and into 2014.
The fact that Facebook's stock got off to an unceremonious start in May 2012 is well known. But what has the company done since then? At the beginning of 2013 investors obviously had not made up their minds about the stock. It traded at a low of $26.11 on December 31, 2012, and its high just a week later – on January 7, 2013 – was $31.96. As January 2013 wore on and into the summer of the year, however, Facebook looked like it just couldn't convince investors that it was worth a buy.
Related: Goldman Sachs vs. Morgan Stanley - Which Bank Looks Good For 2014?
By mid-July the stock was trading in the $26.00 range, but then suddenly began to climb. It topped $54.00 in mid-October. By the end of the year, Facebook was a stock solidly trading above $50 – closing 2013 at $54.65. Going into 2014 the stock has continued its winning ways, trading up solidly above $60 in late January and early February.
Twitter is a newer stock to be publicly traded, having been opened to the markets as of November 7, 2013. The stocks' IPO price of $26.00 per share was quickly surpassed as investors poured money into the company.
Twitter had a remarkable run for its nearly two months of being traded in 2013 – closing the year at $63.65, but off its yearly high of $73.31. Twitter's stock pulled back decidedly in early January 2014, and then fell further in late January to early February. Most recent trading has the company flirting with $50 on the downside.
It is too soon to know how social media stocks will pan out. One of the difficulties is the continually changing nature of technology, which can render a company obsolete in a matter of months. Additionally, changing public attitudes play a major role in the fates of such companies.
Facebook and Twitter are the two major names in social media, and as such are the proverbial canaries in the coal mines of an interesting new sub-sector. If they are able to flourish, there will certainly be more. If they flop, it could be the end of a very short era.
View Comments and Join the Discussion!
Posted-In: social media social networkingMarkets Best of Benzinga