SodaStream vs. Keurig: Which Is The Better Investment?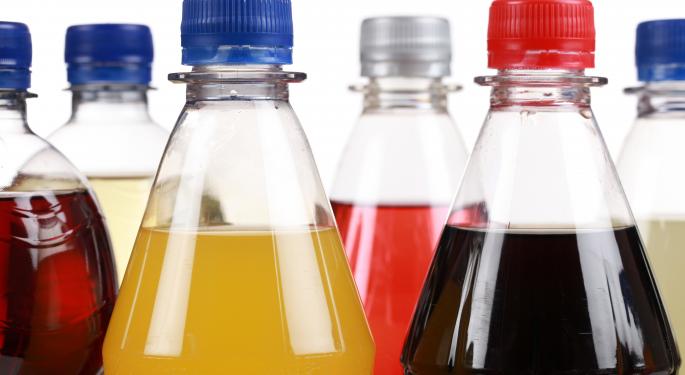 Who would have thought that the 2013 would see such a popularization of a variety of home beverage options? In particular, Americans showed that they were ready to take the means of beverage production out of the hands of the big boys, like Coke and Starbucks and take matters into their own hands.
Two companies were poised to corner the market, Sodastream International (NASDAQ: SODA) – which focuses on home production of soda, and Keurig – which has home coffee production offerings. Both have worked to bring the quality of beverages served in restaurants and shops to the household.
SodaStream is having an interesting year. The company's primary offering is a machine and process by which consumers can make their own sodas in their homes. Not only do they sell the machine needed to carbonate water, they also sell flavorings.
The stock started 2013 off at about $46.12 before soaring to over $76.00 in June. Those who sold at the top were doubtlessly counting their lucky stars, as the stock quickly sold off in July, and hit a bottom under $58. Since then, the stock has mostly traded in the $54 to $65 range, with plenty of ups and downs in the process. The stock now sits at just under $55 per share.
2013 has not been a good year for SodaStream investors who suffer from high blood pressure.
Related: AT&T vs. Verizon: Which Is The Better Investment?
Keurig is a subsidiary of Green Mountain Coffee Roasters (NASDAQ: GMCR) which is having a very respectable year as far as its stock price is concerned. The stock began the year just above $42.00. After a pretty steady climb the stock topped out at just under $89.00 in August. Investors who held the stock at the beginning of the year and sold near the peak would have more than doubled their money.
And it would have been a good idea to sell, as the stock retreated heavily, and reached a low in November of just $58.18. For those who weathered the price drop, their patience would have paid off. After showing that its single cup coffee brewing system, K-Cup, was just what consumers wanted, the stock rebounded nicely and is now trading over $75.00 per share.
In many ways comparing these two companies is a bit like comparing apples and oranges. Green Mountain has a much larger market cap than SodaStream, and has a far more diverse offering of products. But Green Mountain's hot new product, the K-Cup, is in direct competition with SodaStream's single-bottle soda making machine.
Both sell flavorings and focus on the convenience of being able to produce small quantities of your favorite beverage in your home. Even though both had its ups and downs this year, Green Mountain seems to have found its footing, while SodaStream is still struggling to find its way.
Posted-In: Coca-cola K-cup keurig StarbucksMarkets General Best of Benzinga
View Comments and Join the Discussion!